Unemployment rates may be at an all time low but Unemployment SCAMS are not! Criminals are targeting people at a vulnerable point and they are doing it in multiple ways. Here's what they are doing:
US Postal Service and Phishing Emails

In addition to phishing emails, criminals have gone "old school" to get their scams hand delivered. They know that people are religiously checking their mail boxes waiting for their unemployment benefits or their letters on the status of their claims.

What you'll receive is an "official" looking letter asking for you to either log into a fake website or call a phone number to verify your information in order to get your claims approved. They may even threaten to deny your unemployment in the hopes that you will act fast!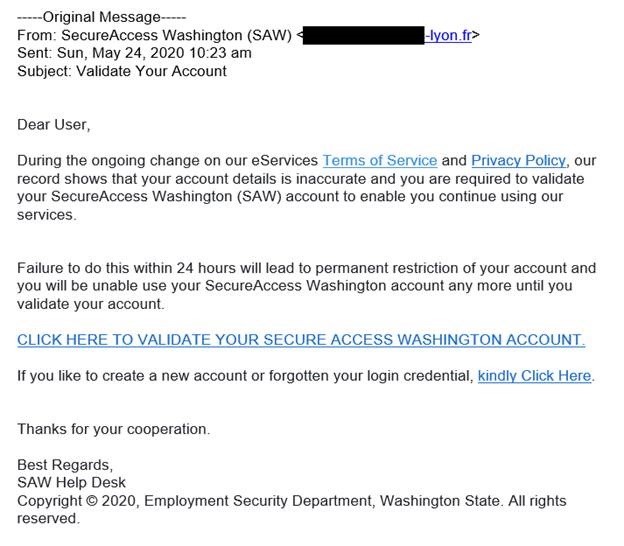 Phonecalls and Text/SMS Messages
With these scams, you will receive a text or call telling you that your benefits or the card you receive funds on have been suspended. In order to get things fixed, you'll need to provide personal information, debit card numbers, and even pin numbers.

Most Unemployment Insurance programs will NOT contact you through text messages!

Check out this fake text message: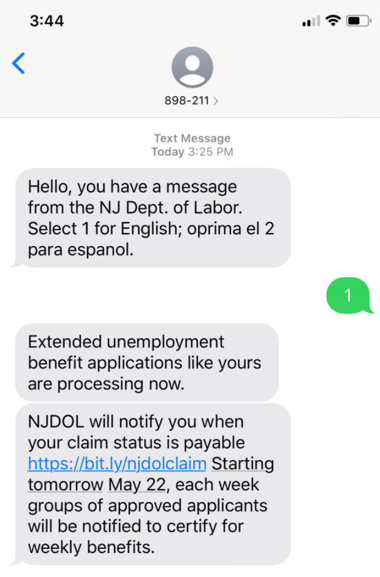 Insider Threats
Two people in Michigan were recently arrested for overriding fraud alerts in the unemployment system. This is turn ended up approving millions of dollars in fraudulent claims that were paid out to co-conspirators. This is known as an Insider Threat.


Submitting A Claim On Your Behalf

Yes, people are filing for unemployment...under someone else's name. If you get any questionable mail or message that is actually from your state department, call them immediately!


Job Seeker Scams
There is no better time than while someone is out of work and filling out tons of job applications to try and snag a few victims. Some are fake from the "get go" and all of your information is submitted to the scammer. Some will ask you for an interview in a strange way like through Google Hangouts, others will ask for financial information right up front, and some will go the easy route and just email you with some fake link or attachment!

Watch Wizer's Job Scams video to learn more…



If it sounds too good to be true, it probably is!