Wizer Inc. provides employee security awareness training. The solution is provided as a free a Multi-Tenant SaaS Platform with optional paid add-ons. Training videos are about 1-minute long, short, and to the point.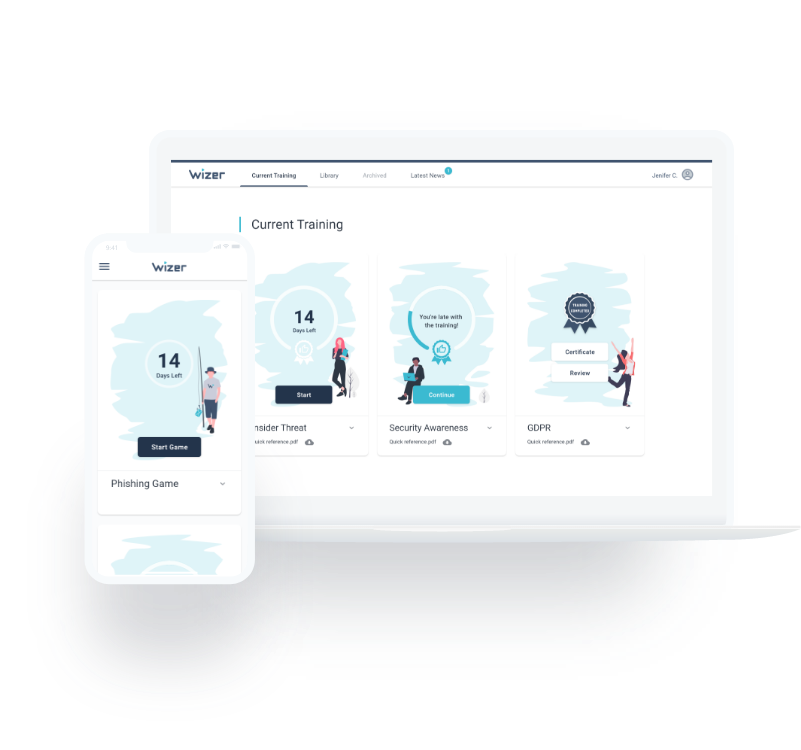 Wizer Free

The basic version is a Free end-to-end solution which includes:


• Mobile + Desktop App
• Over 20 Security Awareness Training Videos
• Mandatory Quizzes
• Learning Management System (LMS)
• Progress Reporting and Notifications


The free solution is provided as is and does not permit exporting videos and/or importing videos to a 3rd party solution.
Wizer Boost




Wizer Boost provides Paid Add-Ons priced per user (annually). It includes additional features such as:


• SCORM Versions of our Videos and Quizzes (508 Compliant)
• Phishing Simulation
• Interactive Phishing Games
• Premium Security and Compliance Training - Such as HIPAA, GDPR, and more
• Single Sign-On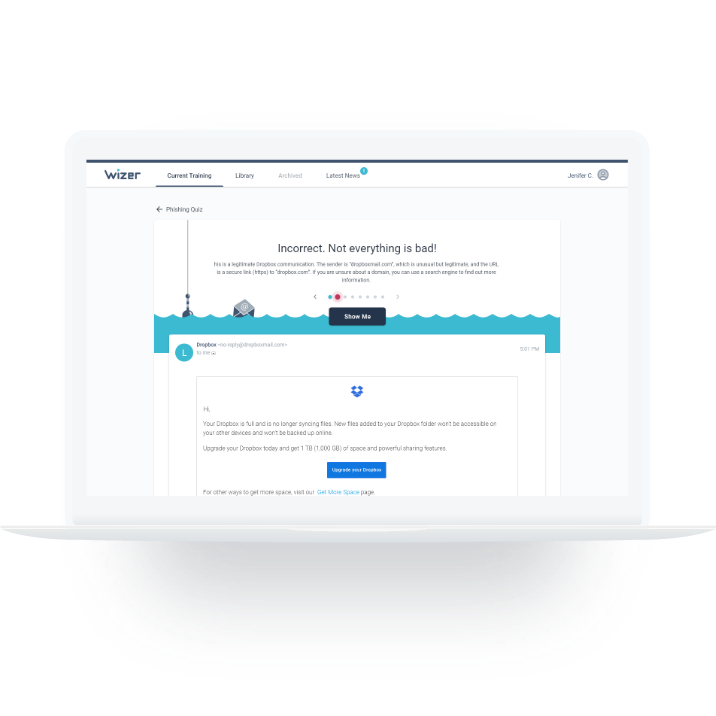 As a Partner You Will Get Access To:
Partners Portal

The partners portal provides you with a simple method to invite customers to use Wizer. You can send bulk invites or individual invites. We included an invite template you can customize, so all you need to do is add emails and hit send. Once invites are sent, you will be able to track who accepted the invite and logged in.
Lead Capturing Co-Branded Landing Page

The landing page includes:
1) Lead capturing signup form - Users who signup through this page will be attributed to the partner.
2) The details about the partnership will be displayed clearly on the landing page.
3) The partner's logo will be displayed alongside the wizer logo. Here is an example of how the co-branded page will look like - https://partners.wizer-training.com/documentation
Partner Link


The partner link will point to the co-branded landing page or to the Wizer main page. The partner link is used to track leads back to the partner. When a partner link originating from a partner page or social media post is used to register a user/organization on Wizer, the partner will receive the attribution/credit.

Widget

The widget is a small script that can be added to any partner page/site and displays a few sample training videos. It contains an partner link that points to the partner's co-branded landing page. It is basically an easy way to promote Wizer on the partner website or blog. Here is a link of how it looks - https://partners.wizer-training.com/documentation