ONLINE COMPLIANCE TRAINING FOR EMPLOYEES
Security Awareness



For
SOC2 Compliance Training & More!

Go beyond "check-the-box" compliance for SOC2, PCI DSS, HIPPA and more with our popular 1-minute trainings employees actually enjoy (and remember!).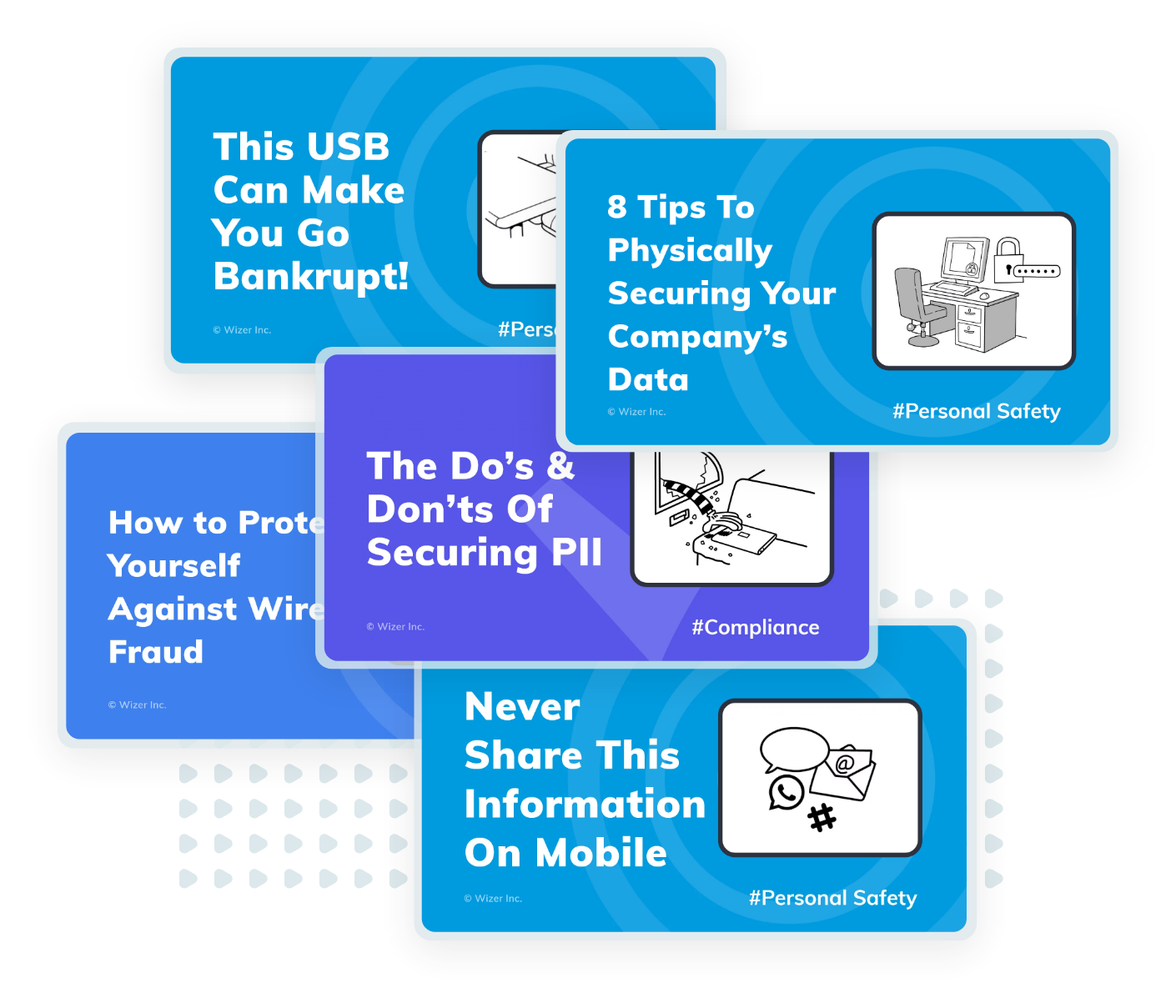 SOC 2 Security Awareness Training
Wizer offers a complete security awareness training to help you stay compliant with SOC 2. From our engaging security awareness videos to our tracking and reporting, we help you make compliance auditors smile.
PCI DSS Compliance Training
If your company accepts or processes credit card information, you need to show compliance in training employees about PCI. We'll help you get started and you can include any custom trainings you may have unique to your company, too.
Our GDPR training helps your marketing, sales, and other teams learn the ropes with our simple and clear explainer videos. Stay compliant and keep on top of the privacy regulations for marketing to audiences within the European Union.
HIPAA Compliance Training



Help your organization meet HIPAA regulations through our easy-to-understand HIPAA Privacy and Security Awareness Training clarifying how to recognize protected health information (PHI), the proper use and disclosure of PHI, how to secure it, and more.
Looking for something else? Want to book a demo?