Phishing Response Game For Security Awareness Training
An interactive phishing exercise immerses your team in the world of business email compromise and wire fraud in a safe and non-threatening space training them beyond anything a basic phishing simulation can do.
20 Phishing Templates Imitating Those Hard-To-Simulate Phishing Scams
Such as Vendor Invoice change requests, Slack email notifications, gift card requests and more. The learner will be challenged with 10 random templates keeping the session short and engaging.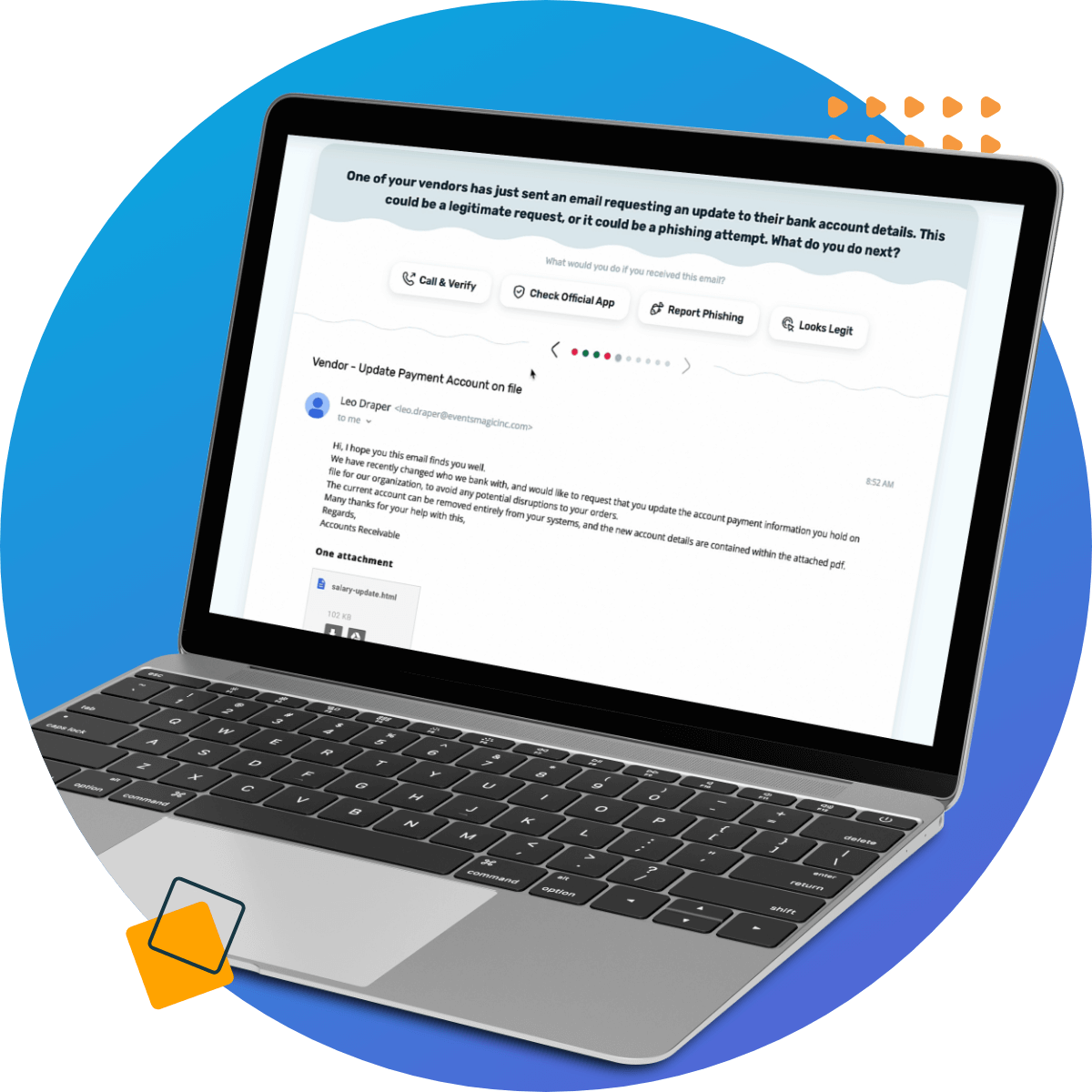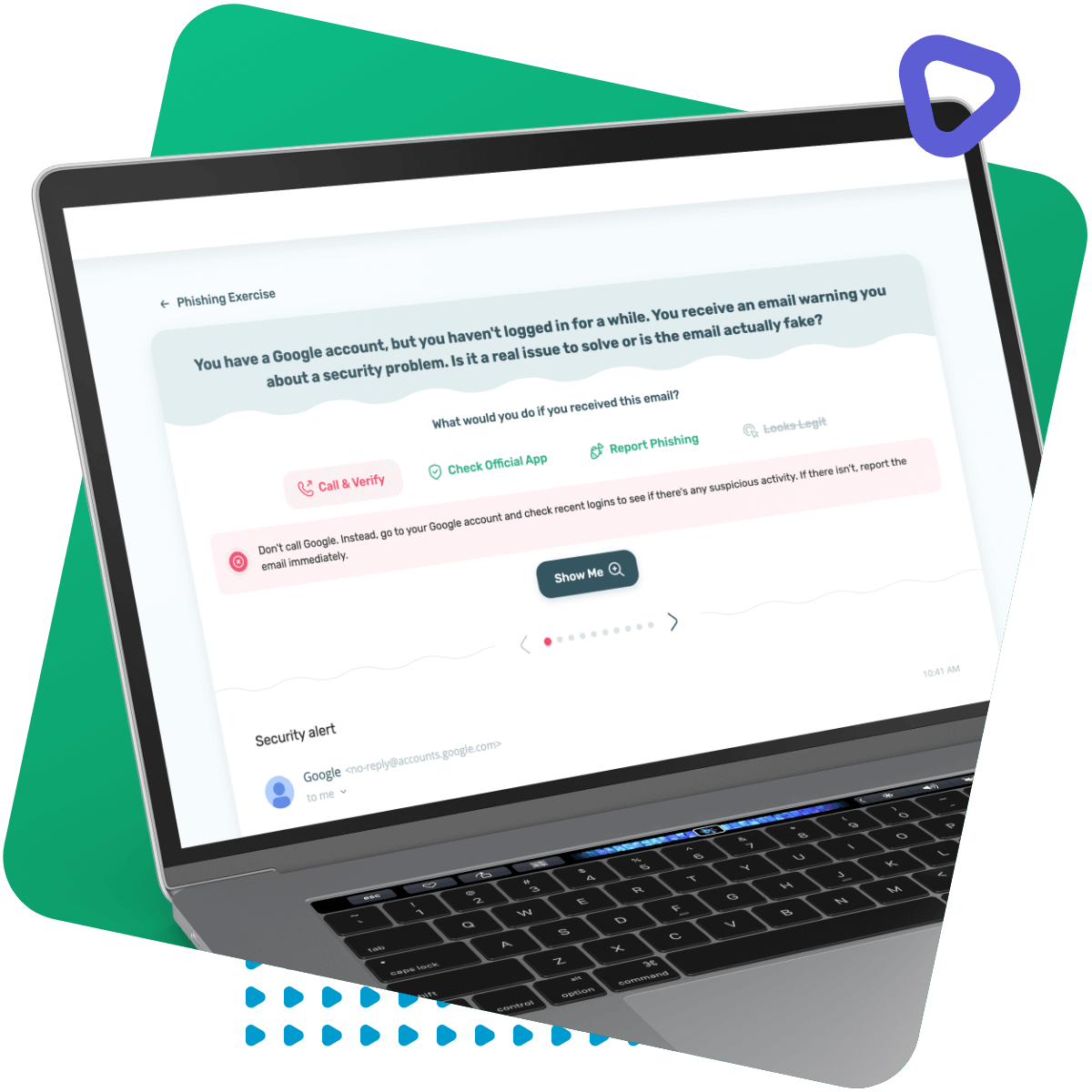 Interactive response options beyond the standard "Legit" or "Phish" answers.
Challenge your employees to choose a course of action that fits the situation, encouraging them towards positive security habits beyond simple awareness.
There are 4 possible responses:
Call & Verify
Check Official App
Report Phishing
Looks Legit
Each answer comes with a short explanation why that response may or may not be ideal for that specific situation.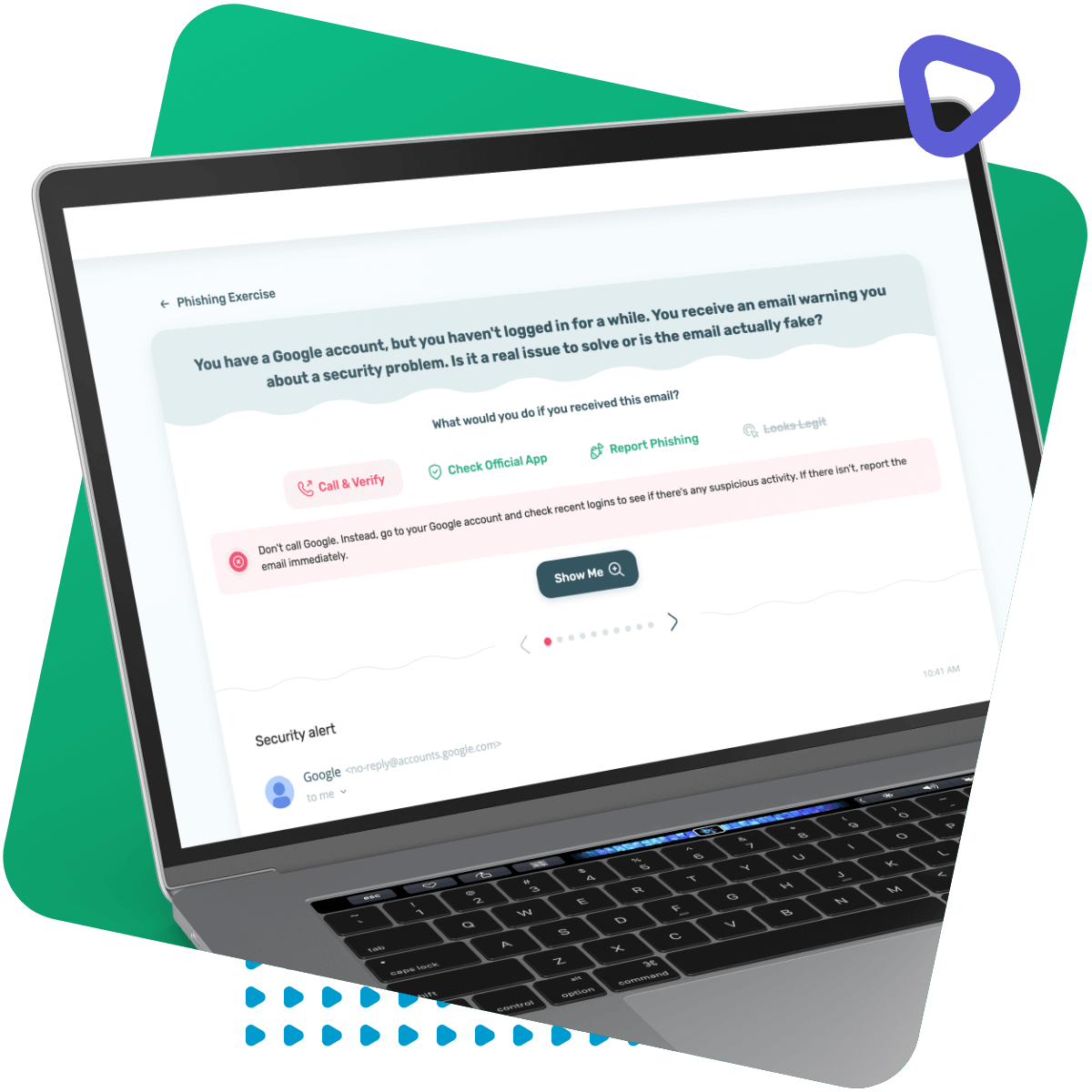 Guided tour on what may or may not be phishing red flags and why.
Similar to a guided tour for a new app, our short walk-through explanations help provide deeper understanding of phishing tactics so your team is better equipped to apply the knowledge to different real-life situations.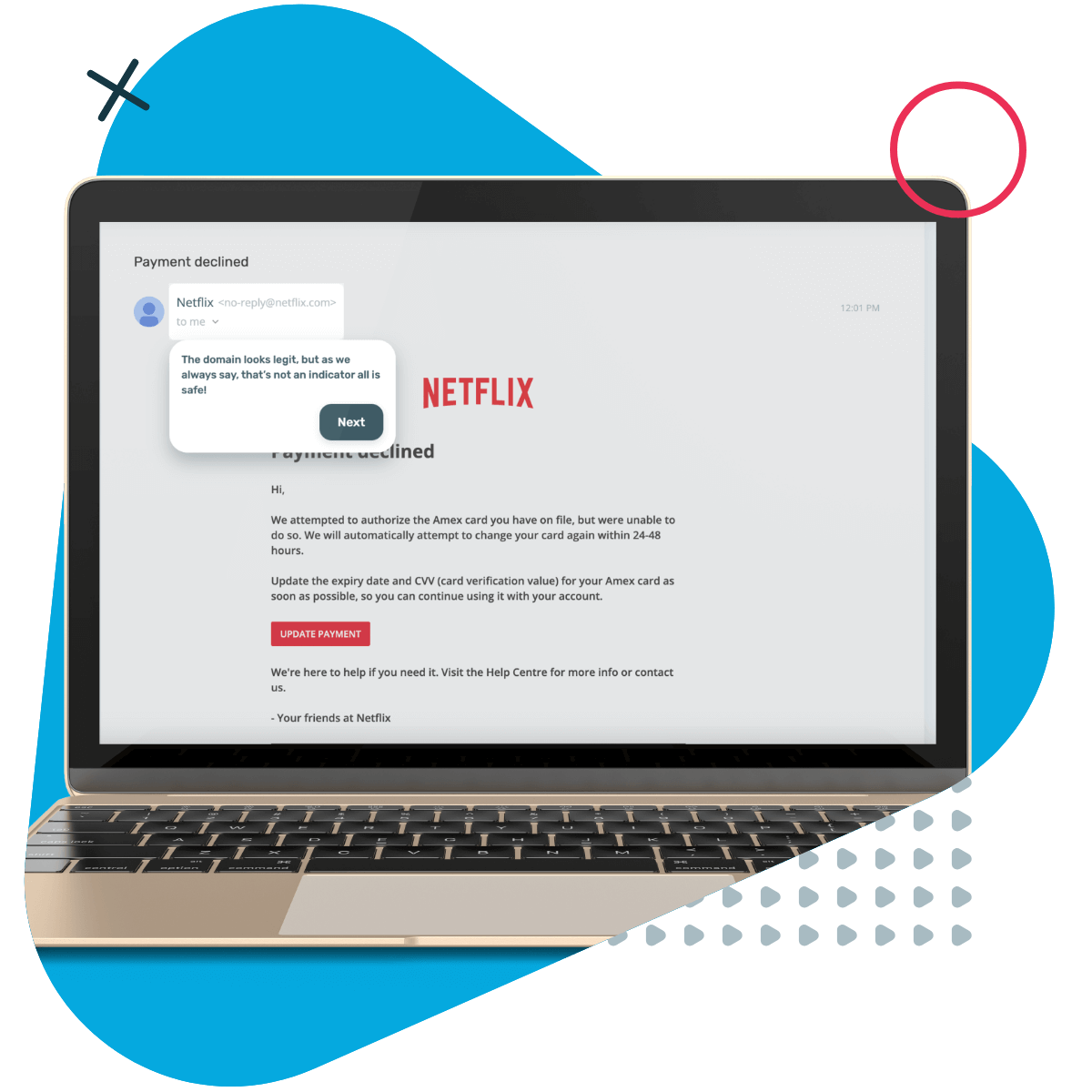 Learn More About Wizer Features
Our People Love Us
We help people #staywizer online with shareable content, short training videos, and effective phishing simulations. See for yourself how we're making a real impact on security culture at work and at home.