Last-minute gifts for someone who LOVES security
We ASKED (again)... "What's a last-minute gift for someone who #geekin' LOVES cyber security?"
You ANSWERED with even more great ideas which we're sharing here in this updated blog post...
Buuut....before we get into these amazing security and privacy gifts, just a note that we didn't add direct links to buy. Many of these you can find on Amazon, but for others, you may need to do some research. And before you actually buy, check out our Safe Shopping Guide to make sure you won't get scammed and consult Mozilla's guide to Smart devices "Privacy Not Included" to be a more informed consumer to protecting your privacy.
We also included a couple of new categories that round out gift ideas to consider the cyber professional's interests from a more holistic perspective.
Hot Gadget of the Year
Flipper Zero
Lockpicking is a common hobby among the security crowd which typically deals with physical locks. The Flipper Zero, however, takes the hobby digital as an electronic version of the skill and was one of the most suggested items in the responses. Being it's a hot item, it may be a challenge to fish one out as a last-minute gift but your security loved one would most likely welcome one any time of the year.

Books And Continuing Education
A new addition to our list of gift ideas this year was a variety of books professionals have found as recommended good reads. If you're not sure what area of expertise your security professional focuses on you might want to ask them for their feedback first but several of these suggestions are great no matter the specialization.

Security Awareness: What Neuroscie and Marketers Can Teach Us About Driving Secure Behaviors by Perry Carpenter (suggested by Brian Wright, Information Security Specialist)

Security Culture Playbook by Perry Carpenter (suggested by Amy Dearwester, Associate Director of Information Security)

The Smartest Person in the Room: The Root Cause and New Solution for Cybersecurity by Christian Espinosa (suggested by Josh Mason, Cyber Security Consultant)

Fire Doesn't Innovate: The Executive's Practical Guide to Thriving in the Face of Evolving Cyber Risks by Kip Boyle (suggested by Josh Mason, Cyber Security Consultant)

Bring Inner Greatness Out by Dr. Mansur Hasib (suggested by Josh Mason, Cyber Security Consultant)

Understand, Manage, and Measure Cyber Risk by Ryan Leirvik (suggested by Josh Mason, Cyber Security Consultant)

Measuring and Managing Information Risk by Jack Freund (suggested by Dr. Richard Diston, Senior Security Risk Management Executive)

Cybersecurity and Third-Party Risk by Gregory Rasner

(suggested by John Delacruz, Information Security Analyst, Third-Party Risk, GRC)
Contribute to Courses or Certifications - As security professionals need to constantly be learning, whether to add a certificate for professional development or to stay on top of the ever-changing landscape of cyber threats with a course, consider contributing towards their continuing ed fund. (suggested by Anastasia Edwards, Human Risk Analyst and Cyber Human Resources Program Engineer)

Self-Care Items
Information security professionals often deal with high stress and many roles in the industry are known for high burnout rates. Happily, more awareness is being raised in this area thanks to the work of organizations like Mental Health Hackers and others like them.
Gift card for Mental Health Therapy Session - Providing mental and emotional support is essential to the well-being of the individuals who work tirelessly to protect our organizations and home life. (suggested by Ryan Cloutier, President of Security Studio. He also recommended this pairs well with a "sweet set of handcuff key cuff links from Sparrows".)
Gift card for a nice massage - Cybersecurity professionals can tend to forget to step away from the keyboard so encouraging some form of activity they enjoy that is not necessarily digital in nature is a good way to help them remember to keep a little balance in their routine. (suggested by Shinesa Cambric, Principal Product Manager, Digital Identity and Cloud Security Architect)

Gourmet Caffeine - For the long and unusual hours many security professionals put in, sometimes it's nice to get a jolt of caffeine of a more gourmet quality than one may buy on a regular basis. Whether it's a specialty roast or some quality tea, a nice cuppa caffeine can make an intense task just a little less so. (suggested by James Bore, Director and Security Consultant at Bores Group Ltd. - this was originally posted in James' article for HackerNoon where he highlights 5 Budget Christmas Presents for the Cybersecurity Pro You Know)
Mug Warmer or Spill-Proof Cup - Even behind the keyboard, it's important to hydrate! Help your cyber pro keep their thirst quenched and protect their digital workspace at the same time. Or keep their hot drinks hot for the long hours they clock during their more intense days. (suggested by Lexie Chong, IT/Cybersecurity)
Cyber Threads
While a comfy hoodie is hardly a bad idea, consider something a little more creative for your hard-working cyber pro.
Security-themed Tshirts - Usually, one sees "SECURITY" on a shirt and thinks of the physical team making the rounds but who says it has to be for physical teams only? Have some fun, create your own and slap it on their favorite color. (suggested by Robert P., Data and Information Security Professional)
Cyber Gear - from some styling kicks to t-shirts, to money clips and phone accessories your security professional can sport their cyber flavor from Red Team, Threat Hunter, Social Engineer and more with unique merchandise designed with the security pro in mind by a security pro. TrustedSec also has some spiffy gear to check out. (suggested by Anastasia Edwards, Human Risk Analyst and Cyber Human Resources; Creator/Designer of GeVees - Cybersecurity Merch and Stylish Footwear)
The Gadgets
Stash Card Password Manager
An offline method for managing your passwords securely. It uses 128-bit encryption and the device that stores your passwords has zero connection to the internet, is the size of a credit card for easy portability and uses NFC to connect with your device when authenticating. For those who are hesitant to storing passwords in the cloud, this is an interesting alternative! Check out the unboxing here.
Lock Picking Training Kit
These are really cool! Get off the keyboard and get your hands "dirty" with some physical locks. There are also transparent locks that will help you better understand how locks work. Need inspiration? Check out the Lock Picking Lawyer - this guy can pick any lock!
Yubikey (or any other hardware authentication device)
It's the ultimate Multi-Factor Authentication device to keep data safe. You should get one for yourself too! :) It goes perfectly with our MFA Guide for 16 Common Apps.
Raspberry PI
This tiny and affordable computer lets you learn programming through fun, practical projects such as building a computer, streaming device and more. This is a fan favorite that can be used in many ways.
HackRF
If you're interested in learning RF, this tool will allow you to record and replay RF signals that you can even use to unlock your car!
Hardware Wallet
If you have cryptocurrency, this will keep it safe...er. Remember, nothing is 100% secure, so still beware of social engineering attacks that may try to steal your crypto.
Rubber Ducky
This small USB device is dangerously addictive. It acts like a keyboard and will inject keystrokes at superhuman speeds.
Soldering Kit
If you want to start playing around with electronics, this is one of the first things you will need.
A Cipher Ring
A decoder ring that allows you to decipher secret messages your friends send you.
Fireproof Safe
If you don't have a safe, now's the time to get one. We all have confidential documents laying around, and the last thing we want is to lose this information, in say a fire or break-in.
PRO TIP: If you have passwords and/or crypto, make sure to put it in here too!
Stickers
Because who doesn't like stickers?
External GPU
Give your graphics a performance upgrade with this external graphics dock for laptops.
Analyzing Circuits - Book and Kit
If you want to start building REALLY COOL projects, like a lie detector or AM radio, add the Introductory Circuit Analysis book and Snap Circuit Electronics Kit to your wishlist.
Arduino
Arduino boards are able to read inputs - light on a sensor, a finger on a button, or even a Twitter message and turn it into an output, like activating a motor, turning on an LED, publishing something online. It's really fun.
Burp Suite Pro
Something that any pentester will love to have.
More RAM
Oldie but always a goodie.
P.S. These gifts are for educational purposes ONLY.
Join

10,000+

Organizations That Are Enjoying

Free

Security Awareness Training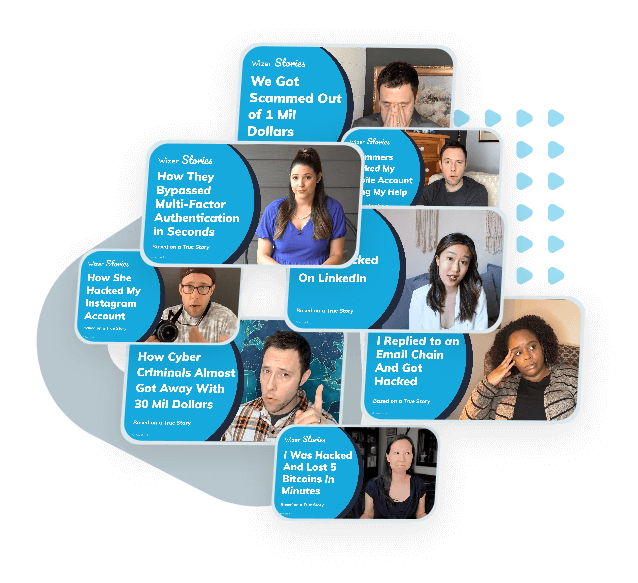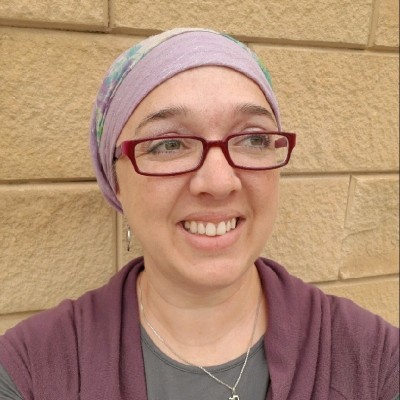 Ayelet HaShachar Penrod
An enthusiastic security awareness advocate as a result of the past two years connecting with and listening to the many passionate voices in cybersecurity as a marketer in the field - that passion rubbed off. Now I'm excited to bring my own awareness learning and perspective to help further Wizer's mission to make security awareness accessible to the individual, the small business owner, the non-profit, the enterprise organization and, well, every one.