IOS16 Privacy Tool helps you cut ties with an abusive partner
Safety Check is a new iOS16 privacy tool that can be useful for those who want to cut ties with an abusive partner or someone stalking them. Many couples know each other's phone PINs, and it's not hard for an abusive partner to secretly configured your device or install spyware to track you without your knowledge. They will be able to know your location, who you communicate with, what you say, and much more. The Safety Check makes it easier to control what information people and apps have access to, including apps like Find My Friends, location, data, contacts, and more. You can also use the Emergency Reset feature, which immediately resets access for all people and apps at once across devices synced with your iCloud account. It also allows you to reset privacy permissions and limit messaging to only the device in their physical possession.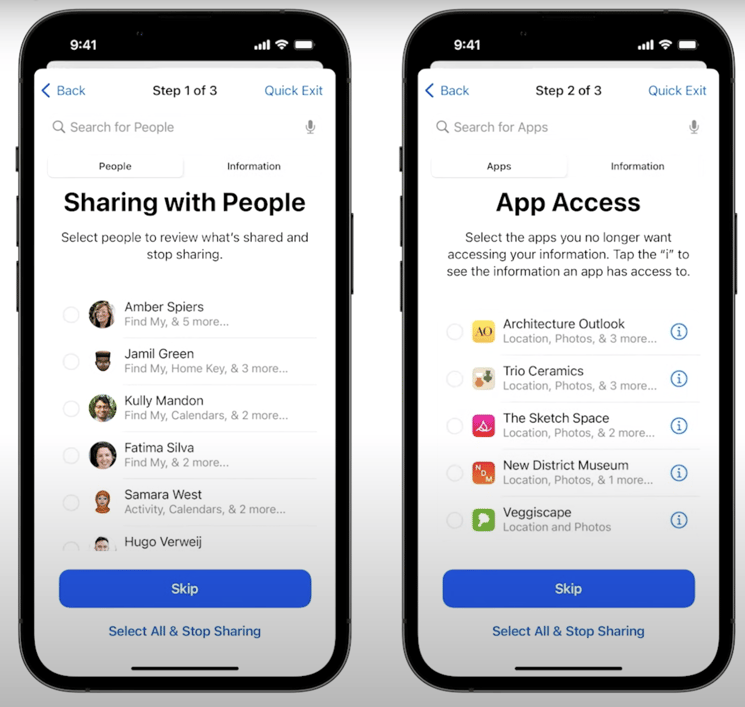 A Few more tips to keep your privacy.
Snapchat, Tiktok, Instagram, or any other social media app is not a place to keep any of your private photos. So many account get hacked, and all your "Private" memories, instantly become public. And please turn ON Multi Factor Authentication for all your social media apps. If you don't do it and your account gets hacked, the criminal will enable it for you and it will become almost impossible to get your account back.
If you use your phone to take pictures or screenshots of sensitive documents, don't forget that you probably have given many apps access to your photo album and therefore they have access to these documents. So go to settings -> privacy - > photos and check which apps have access to your photo album. From there you can toggle on or off the access.
Letting someone hold our phone when it's unlocked require a whole different level of trust... BUT giving every other app lifetime access to our photo album, contact list, location, microphone and camera is common... Why??? So when you install a new app, make it a habit to hit NO when the app requests access to your contact list, photos, etc.
And ensure you have Multi Factor Authentication turned ON! In this 1-minute video, we explain what is MFA, why you should care about this, and how to enable it.
This video is part of Wizer Free Security Awareness Training for Employees.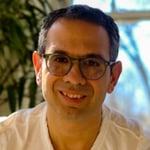 Gabriel Friedlander
I founded Wizer in early 2019 with a mission to make basic security awareness training free for everyone. Since then Wizer has been rapidly growing with over 3000 organization who signed up for our free training. And in 2020 we partnered with several local counties to offer free Citizen Training. We believe that in this day an age, security awareness should be a basic human skill.