Cyber Security
Awareness Month Kit
Week 1: AI Invasion


AI craze has gone to a new level with ChatGPT, assisted AI search results, deep fakes, and voice cloning.
This Security Awareness Month give tips on how to stay on the lookout and how to use AI tools safely.
Monday 2nd October
(Week 1)
Many employees use ChatGPT to streamline their work, today's tips help ensure they're keeping company and personal info safe while utilizing its capabilities. Copy/paste text into your email and add resources via URL or get downloads here 📁
Email Subject Line: Is ChatGPT Listening to you?



Before spilling your digital secrets to ChatGPT, remember it's more sieve than vault! The amount of stolen ChatGPT accounts is just unbelievable. Why? Because criminals know people copy/paste sensitive data into ChatGPT conversations. Here are a few tips to keep you safe when using any of these types of AI tools:


Beware of fake AI apps and browser extensions that may be malware or phishing scams
Never enter sensitive information or PII while using AI tools
Treat AI tools like a knowledgeable but overconfident friend, and use them cautiously
Want even more tips on how to stay safe using AI? Check out this PDF for more quick tips to keep in mind.

Or watch this 1-minute video:
Stay Wizer,
Your Friendly IT/Security Team

Prepare for the #AI Invasion! 🤖 Learn to use AI safely and keep it from disrupting your home and work environments online. This first week of security awareness month we're focusing on those great AI tools that make life a little easier but also makes cyber crime a little easier, too and we want to help you protect yourself. What can you do?
Be on the lookout for fake AI Apps and Browser Extensions
Never enter personal info (PII) into AI tools
Don't include our company name, people, or customers in AI tools
Be sure to double check AI sources are accurate before publishing
Be aware of potential biases in AI-generated content, especially when representing our brand
Developers - Thoroughly review AI-generated code BEFORE using it
Think of AI tools like a knowledgeable - but overconfident - friend and use their info cautiously


#StayWizer #onlinesafety #ChatGPT #securityawarenessmonth #CyberBoss
Wednesday 4th October
(Week 1)
Help employees keep their family protected against scary voice cloning attempts through the safety of a family password and raise their security awareness savvy. Copy/paste text into your email and add resources via URL or get downloads here 📁
Subject: Why You Need a Family Safety Word To Combat AI

Imagine getting a call that sounds just like your family member or close friend saying they're in trouble and need help - or worse they're kidnapped and a ransom is being demanded?! Talk about an adrenaline rush of fear and worry because it REALLY sounds like them!

And now imagine it was all a simple ploy using AI to voice-clone your loved one in an attempt to extort money - these scams are happening!

BUT there are some steps you can take to help you and your loved ones rest a bit easier - the easiest one is to create a passphrase that only you and your selected circle know that you can ask for in times of uncertain and threatening situations when money is being demanded.

Today's short video talks about these types of scams and how we can avoid criminals who try to pull one over on us using our loved ones against us. Watch here
Stay Wizer!
Your Friendly IT/Security Team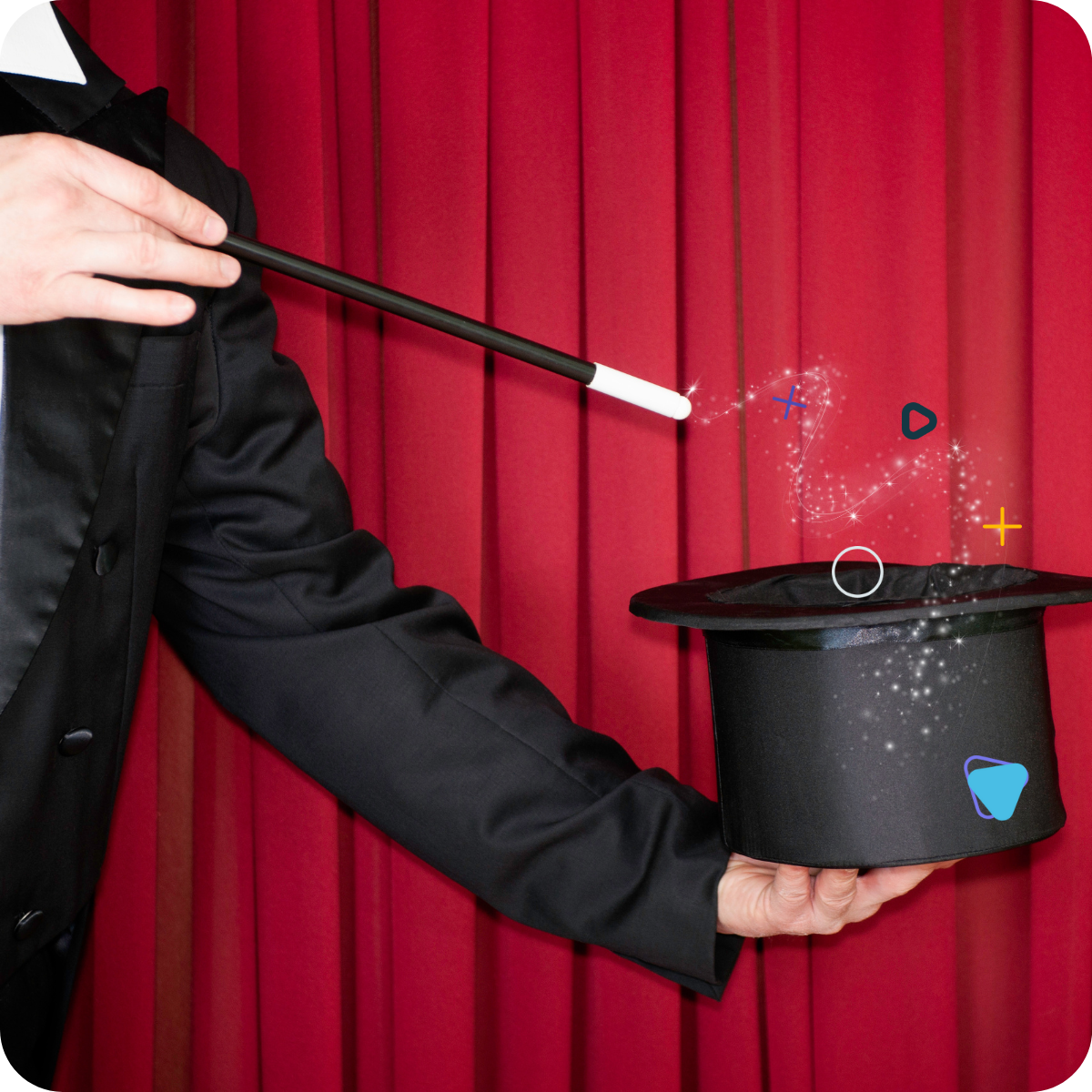 What do "Abra Cadabra", "Open Sesame", and "Pretty Please" all have in common? They're passphrases that open up a world of possibilities. But there's one world of possibilities we don't want to give easy access to and that's cyber criminals using AI voice cloning and deep fakes against you and your loved ones pretending to be in trouble and needing cash fast.

How can you protect yourself and loved ones from these hair-raising scams? Consider creating your own family passphrase - preferably one that's NOT commonly known - and it can be asked for in times of uncertainty.

Remember, criminals want to get our emotions pumping so our brain stops thinking, but you'll be prepared and ready to verify any suspicious threats through asking for the family safe word - talk with your family about it.

#StayWizer #onlinesafety #scams #familysafety #PhishingDetective #securityawarenessmonth
Friday 6th October
(Week 1)
Have a little Friday Fun challenging your team to identify if an image is real or made by AI in our Security Awareness Month AI Quiz! Copy/paste text into your email and add the quiz via URL.
Friday Email to Send - Quiz / Game
Subject: Is It Real Or AI Generated? A Little Friendly Quiz

Quiz time!

You've learned about the possibilities of deep fakes, now it's time to test your eyes - no doctor needed.

Sometimes AI images have tells, but do all of them? Try your hand at detecting which images are real photographs and which are generated by AI.

Get started here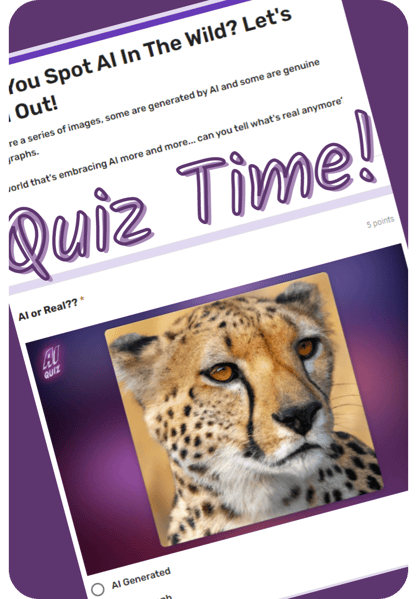 Want us to send you the content on the day you need so you don't have to remember?
Sign up here and we'll send it out - you just copy/paste to your team!