Cybersecurity Awareness Training K12 & Higher Education
Looking to lighten your staff's hefty required training load? Wizer's 1-minute security awareness training fits seamlessly into your staff's schedule while providing energetic and relatable content for practical steps to staying safe online.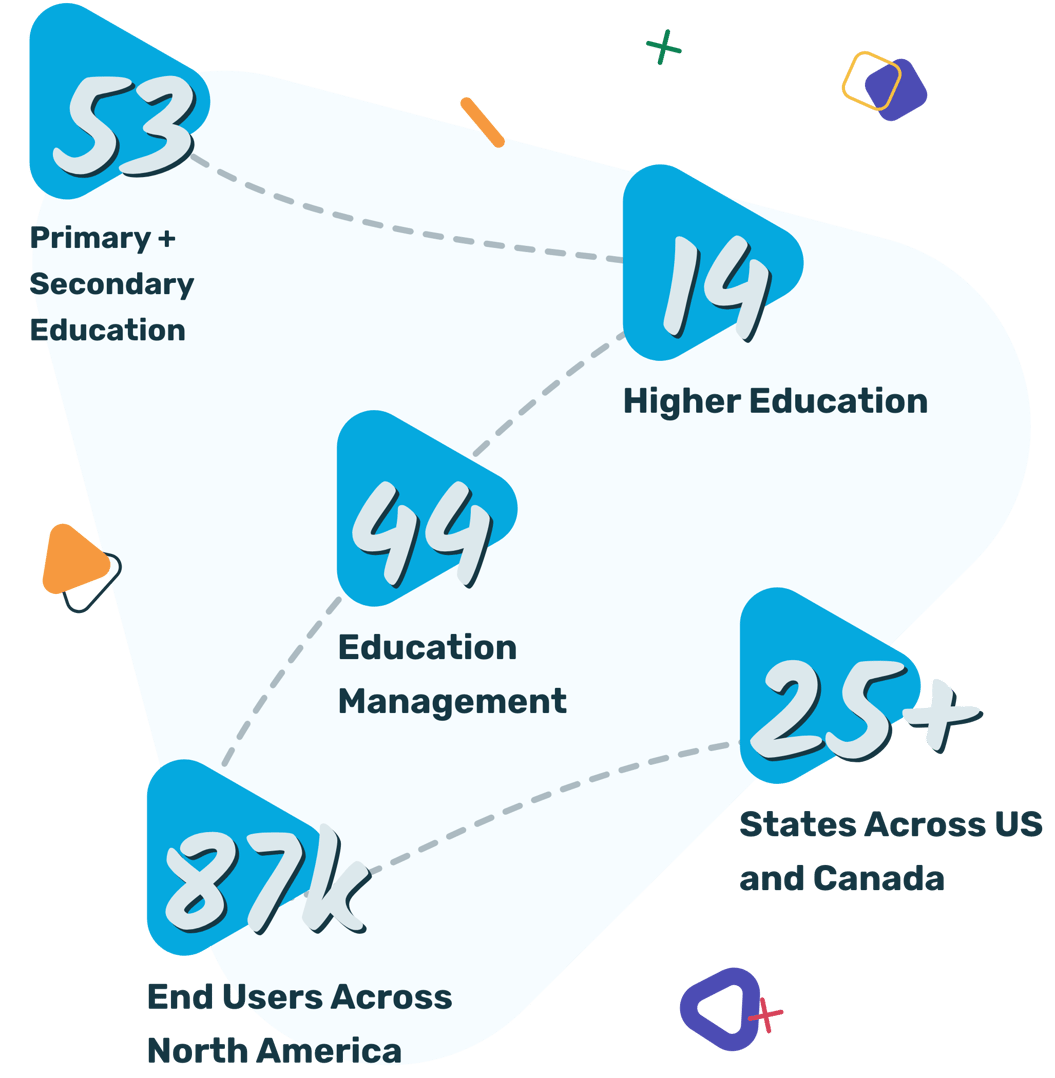 We're committed to making critical security awareness knowledge accessible to staff, faculty, and students at K12 schools and higher education institutions of all sizes across the US and Canada.
Special pricing for the education sector ensures that every school, no matter the budget, can have access to quality training that has an impact.
And, our unique platform makes it possible for students to have optional training, too.
Micro-learning easily fits into the teacher's hectic schedule without being a burden
User-Friendly Interface makes training easy to navigate and a pleasant experience
Shareable with Friends and Family promotes greater security awareness at home and work
Easy-to-Use Admin Console - Get started fast!
Straightforward Phishing Game & Simulations
Dedicated Customer Success at No Extra Cost
Frequently Asked Questions
Do you offer Discounts for educational institutions?
Yes! We are proud to provide excellent pricing for both K12 and Higher Education - speak with our
Sales team
to learn more.
Does Wizer help my organization meet NIST 800-16 standards?
Yes! Wizer's training video library covers both security basics and literacy as well as more advanced topics.
What other compliance trainings does Wizer include?
Currently, we have compliance training for Diversity Equity Inclusion (DEI), Sexual Harassment, GDPR, CCPA, HIPAA, SOC2, PCI DSS and we are always working to add more. Get details on our
compliance training
.
We already have a Learning Management System (LMS). Can we upload your videos to use with it?
Yes! We have SCORM files available. All files are 508/WCAG Compliant. Speak with our
Sales team
to learn more.
Have more questions? Please contact us at:
affiliates@wizer-training.com
Ready to see how Wizer can boost your school's security culture with a great discount for Education?