Learner Console For Cybersecurity Awareness Exercises
The Wizer Learner's Console guides employees with engaging visuals as they advance along their assigned learning path.
Employees have an easy-to-navigate dashboard where they can view their assigned and completed training, certificates earned, and policies for review all in one location.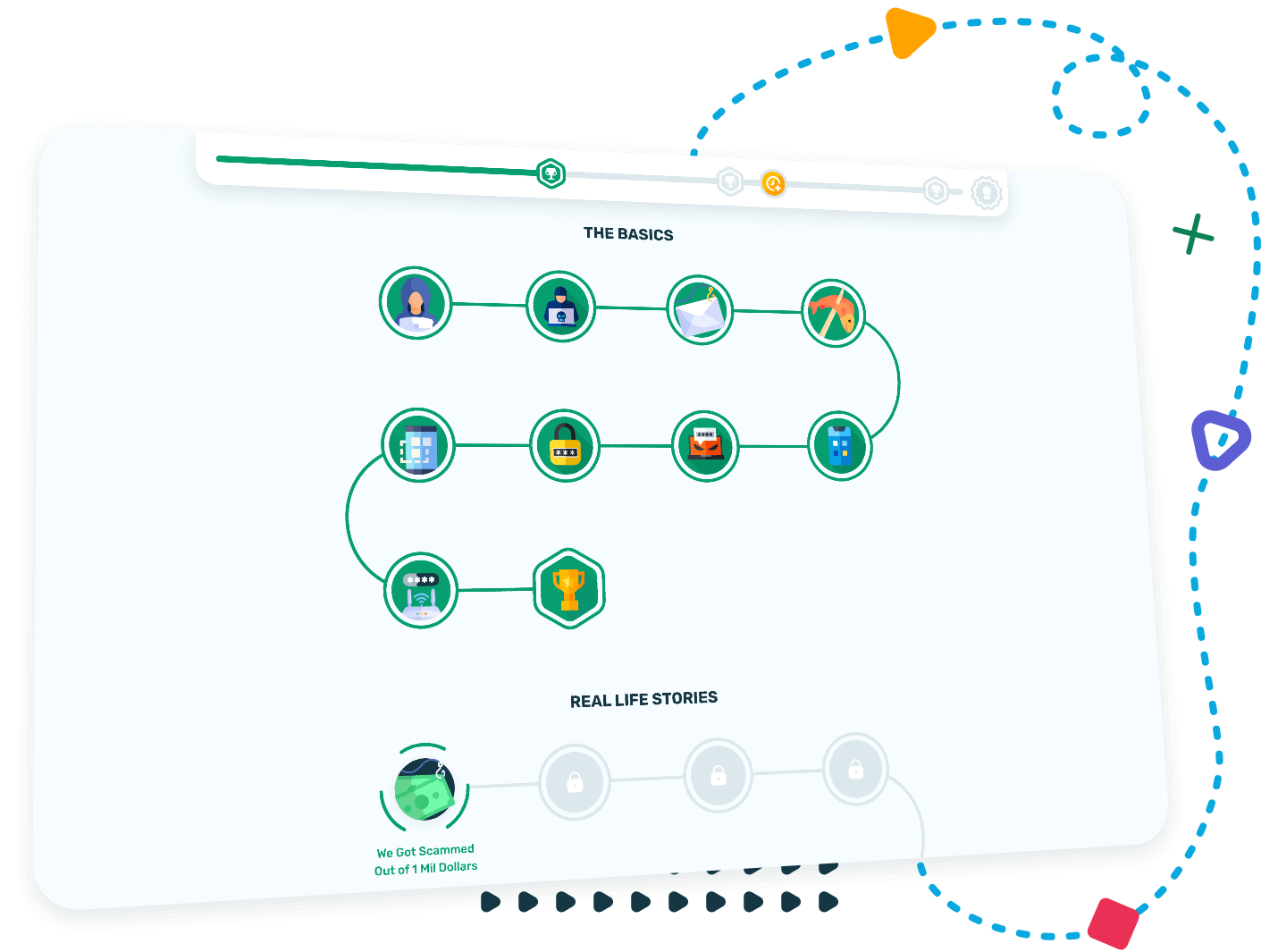 Each learning path is created based on the training that has been assigned to an individual or group. With each completed video, the next 'step' in the path is unlocked, opening new videos along the way. All previously unlocked content remains available to review or share at any time.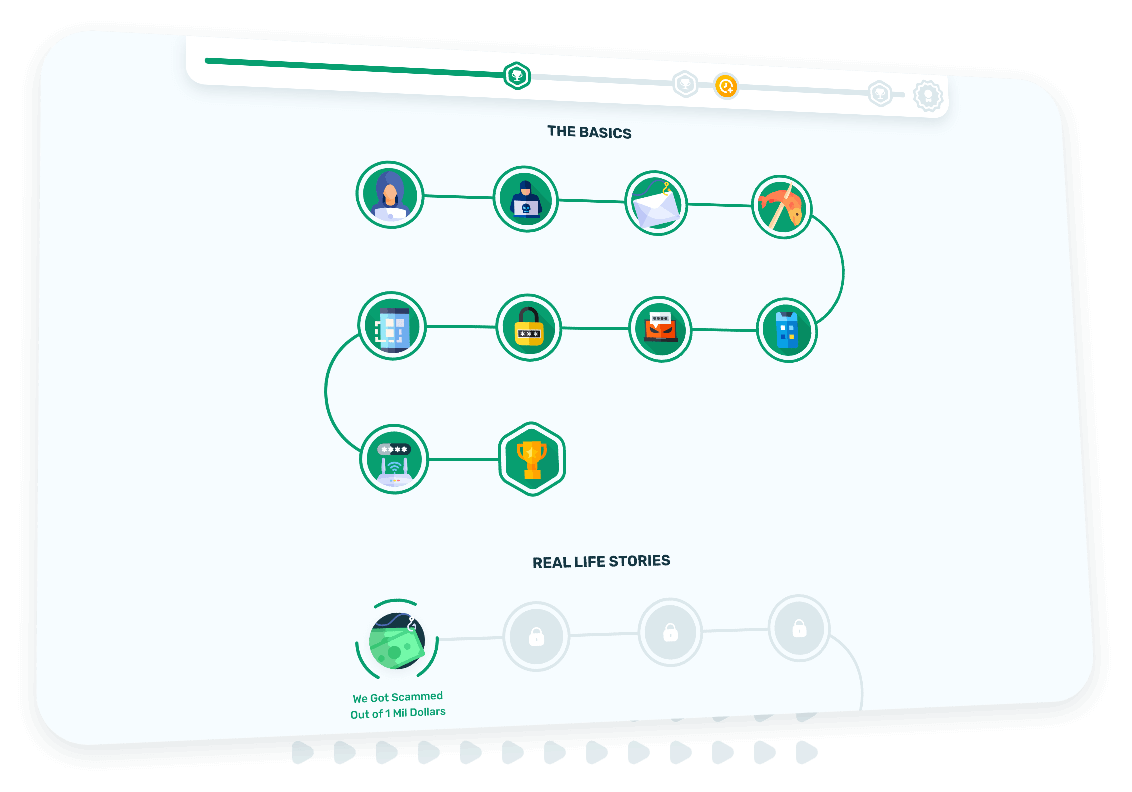 The Learner Console is gamified to make the training experience more engaging and motivating as they complete each cybersecurity awareness exercise.
The assigned training comes with a set time period for completion. Based on how quickly a learner progresses, they have the opportunity to earn a gold certificate celebrating early completion of their learning objectives giving them bragging rights for positive engagement.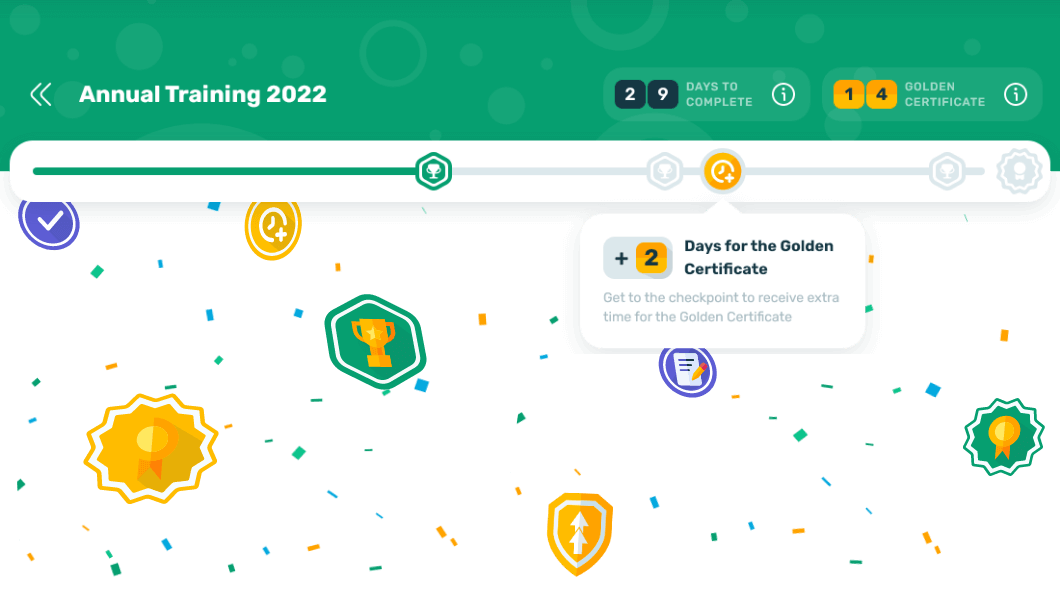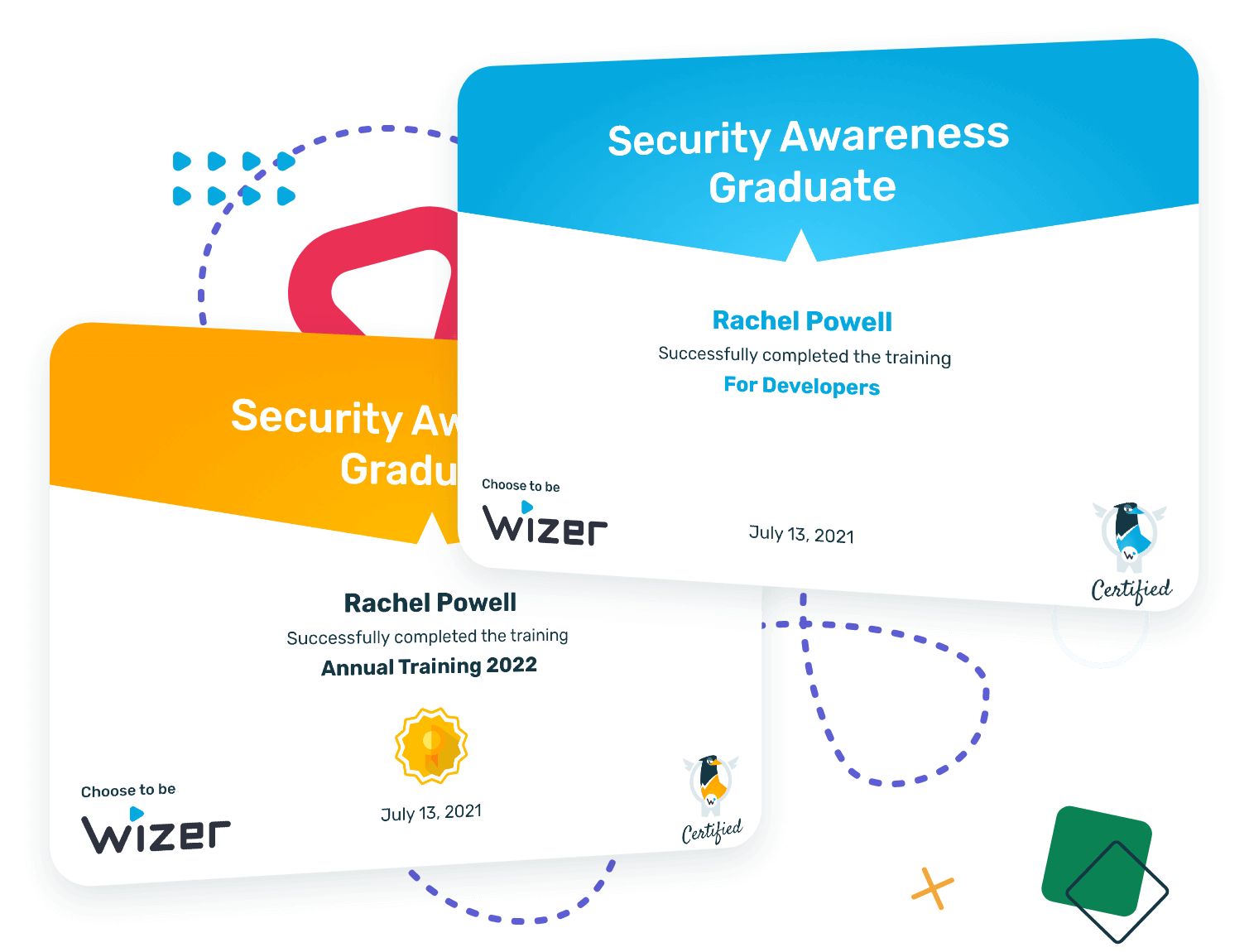 Certificates of completion are issued to employees who have watched 100% of all the assigned video trainings and completed the related quizzes. These certificates may be viewed under the "My Certificates" tab in the dashboard of the Learner Console.
Learners will see gold certificates for any training completed before the established timeline, while all other certificates will be in blue. Certificates may be viewed, downloaded, printed, and shared from the console to encourage celebrating a culture of security.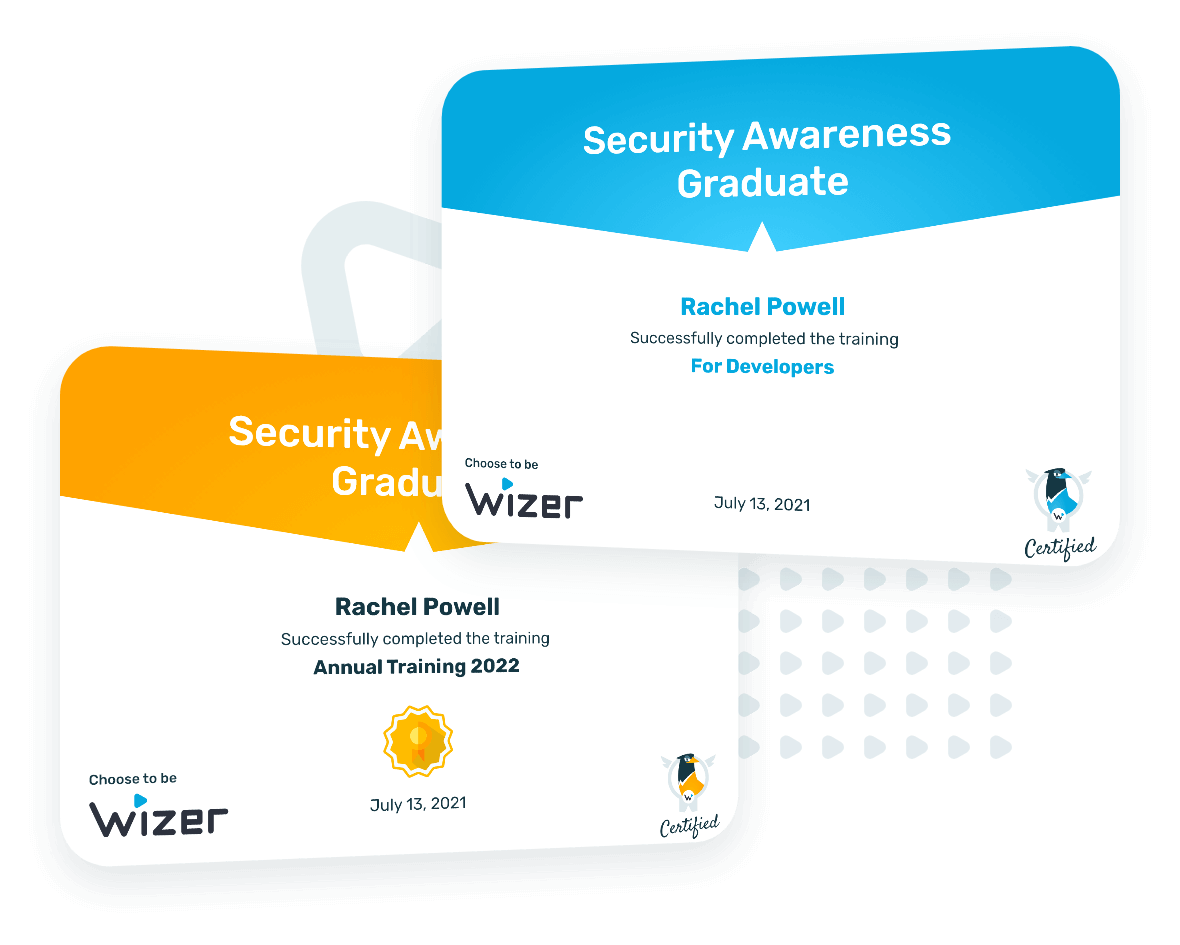 Different Types of Training
The employee experience integrates different training types for different types of learners to ensure something for everyone. Training includes not only our popular videos but other security awareness exercises such as quizzes and phishing challenges to see how well Learners understand and can apply the knowledge.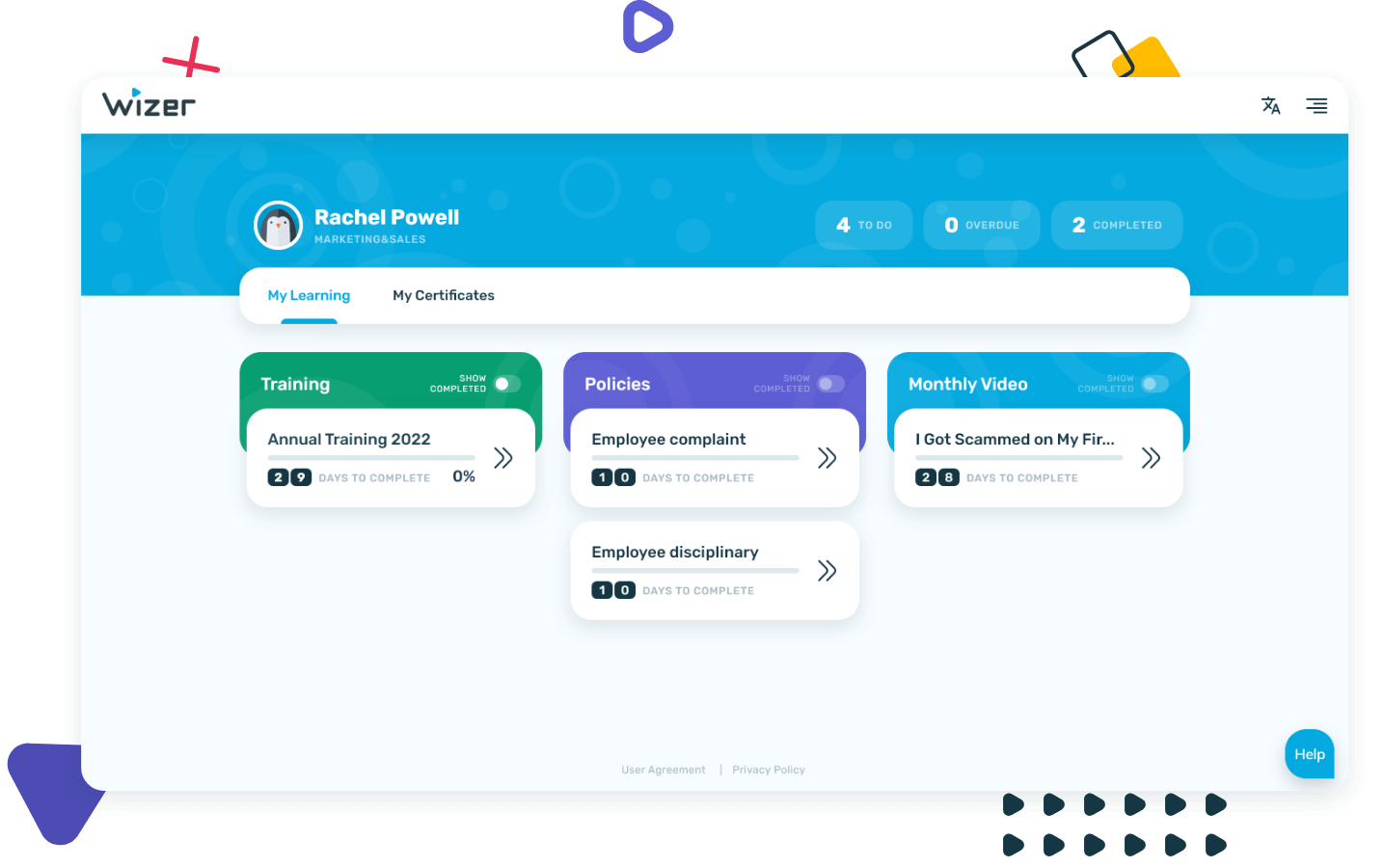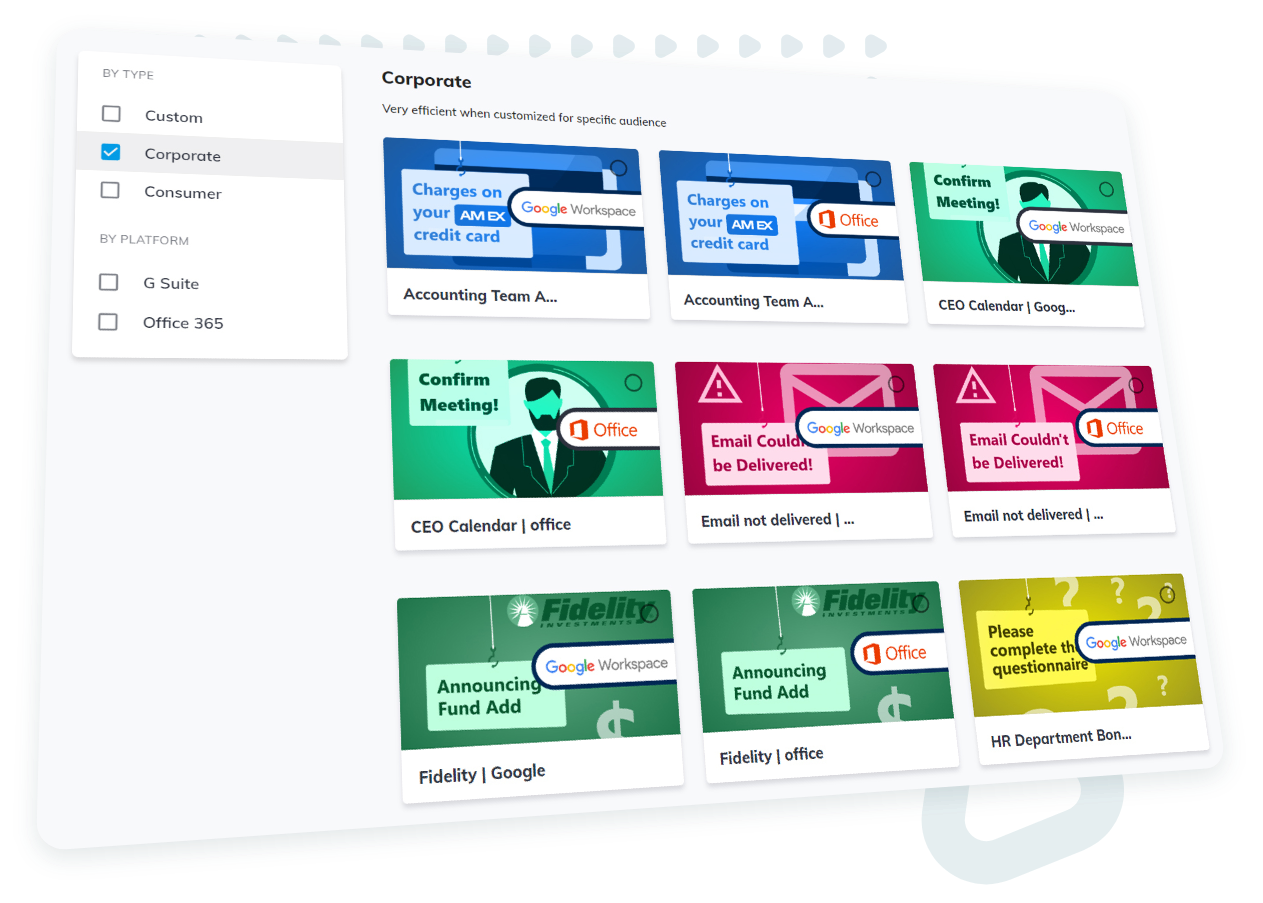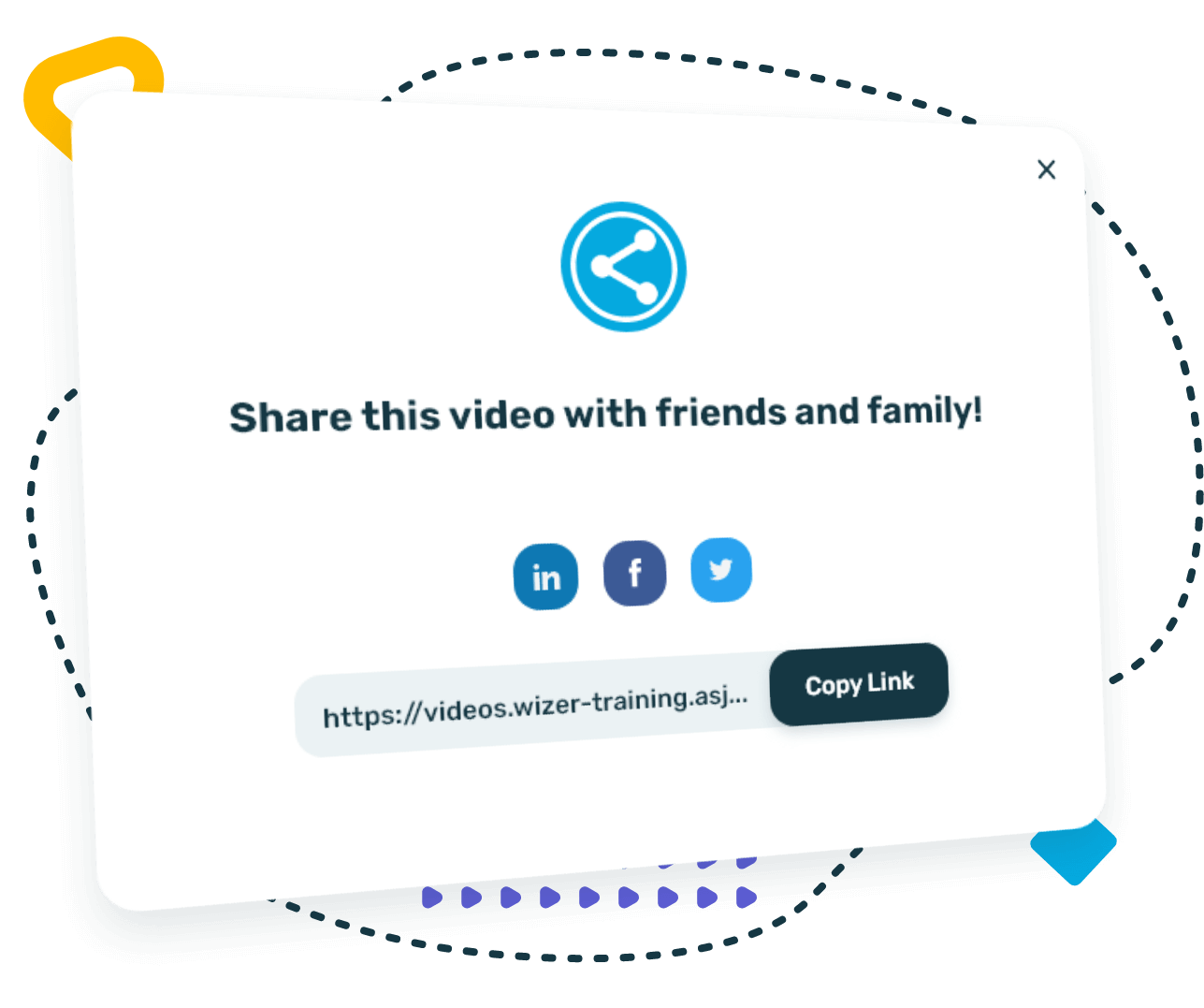 Sharing with Friends and Family
Employees love our content so much they want to share it with friends and family, so we made that possible! As part of our mission to make security awareness available to everyone, any employee from the Learner Console may share a video in their learning path with their friends and family via a social sharing link to that video's external viewing page.

The next time they watch a video and think "Uncle George really needs to see this," they can make that happen and become an online safety advocate within their own circle of influence.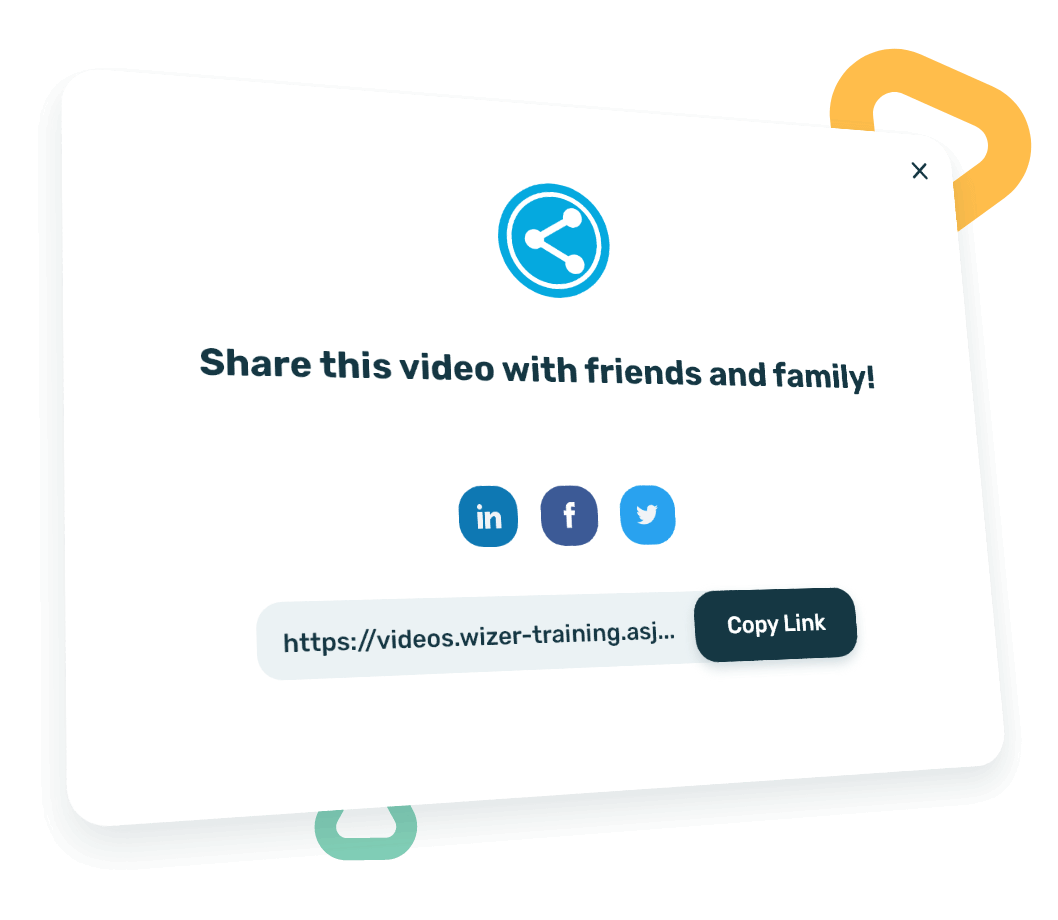 Learn More About Wizer Features
Automated Reminders & Assignments
With automated emails, employees are reminded to continue their required training until it has been completed. The frequency can be customized to fit your company needs.

Additionally, employees are automatically assigned a learning path that will display in their dashboard, once active.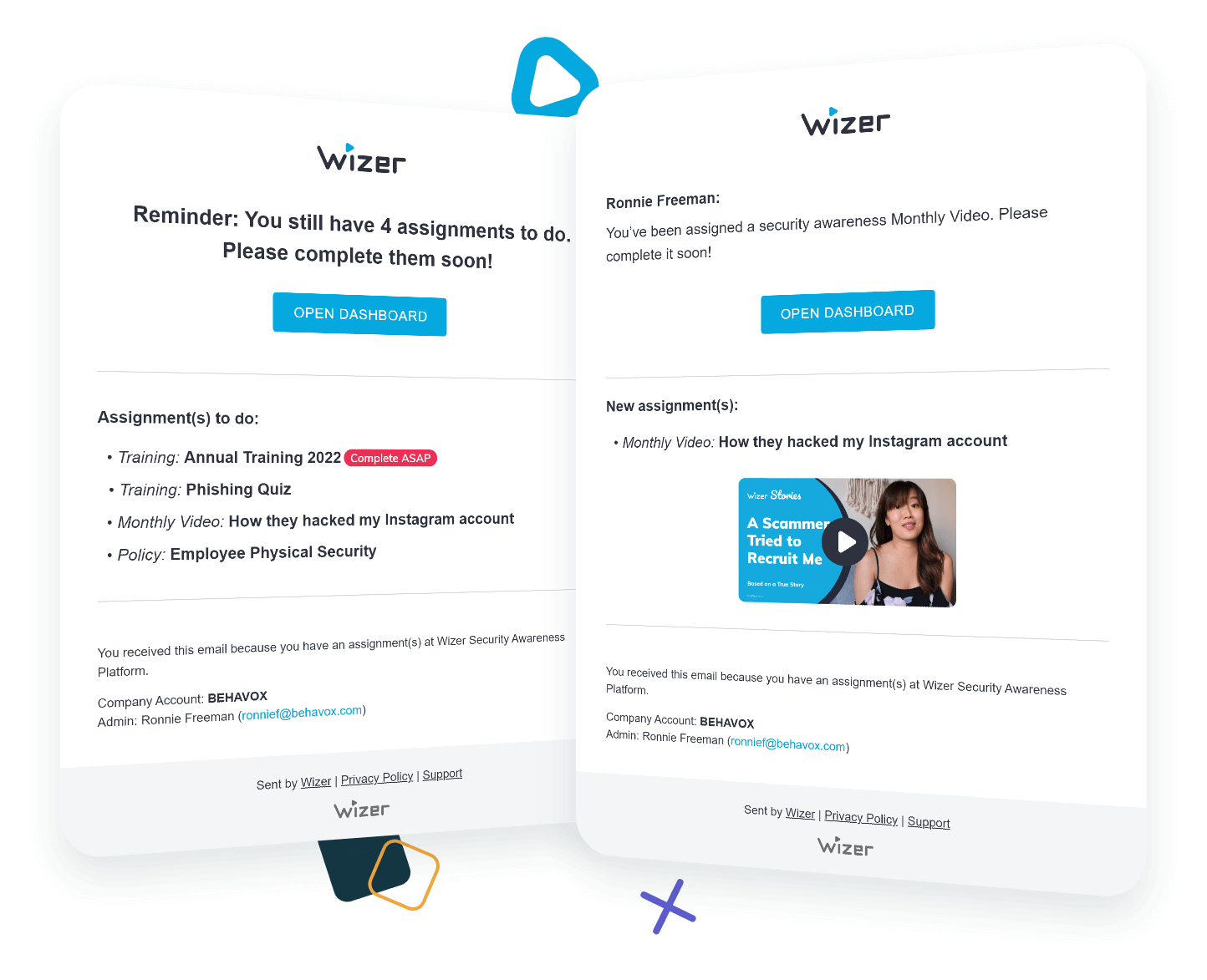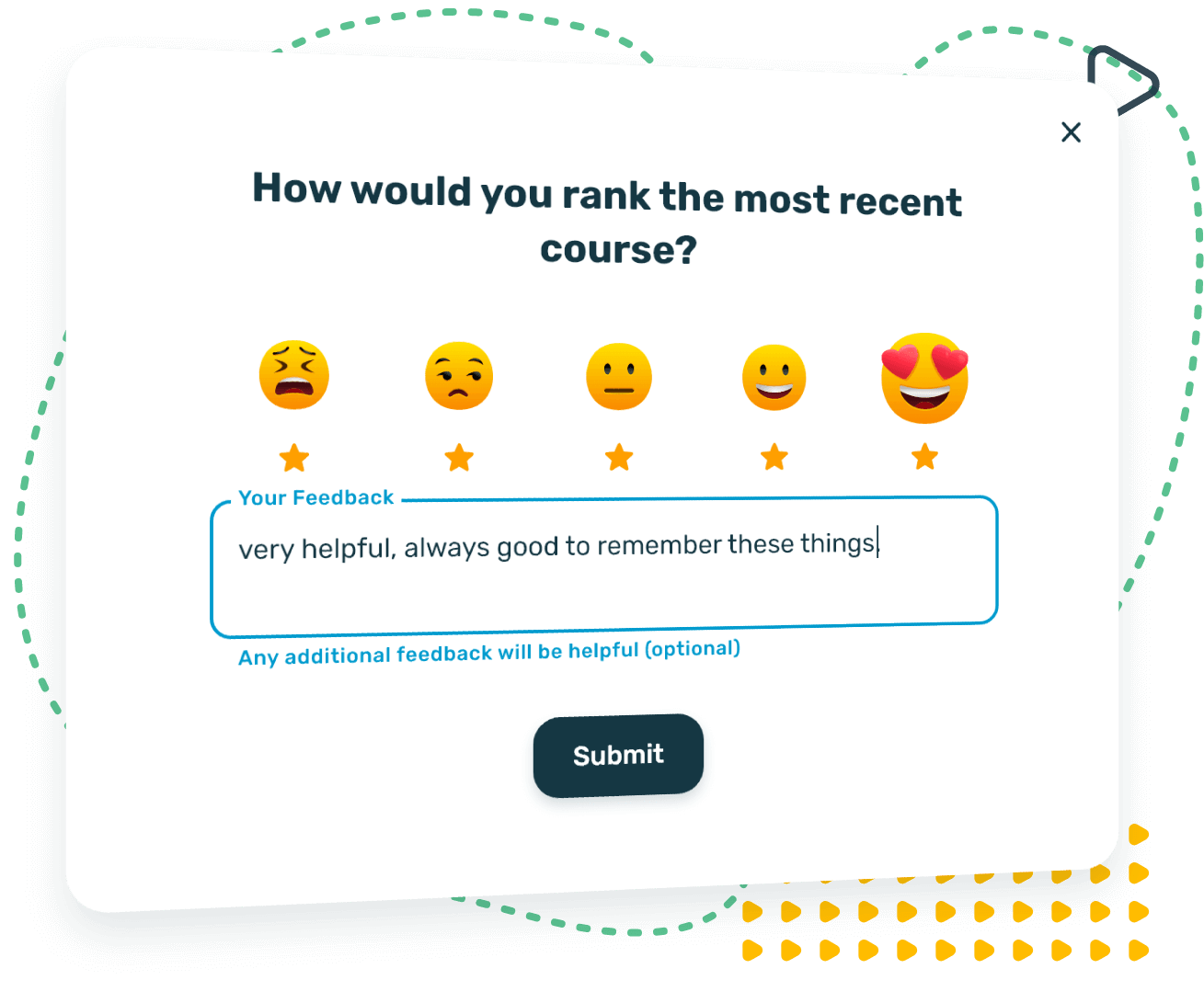 Security should be a two-way conversation and our employee reviews open the door for that to happen. Upon completion of a training course, employees are invited to rate the experience and provide feedback on what they liked and what they thought could be improved.

So far, over 50K employees have shared their thoughts about our training and we're holding at a 4.6 Star Review!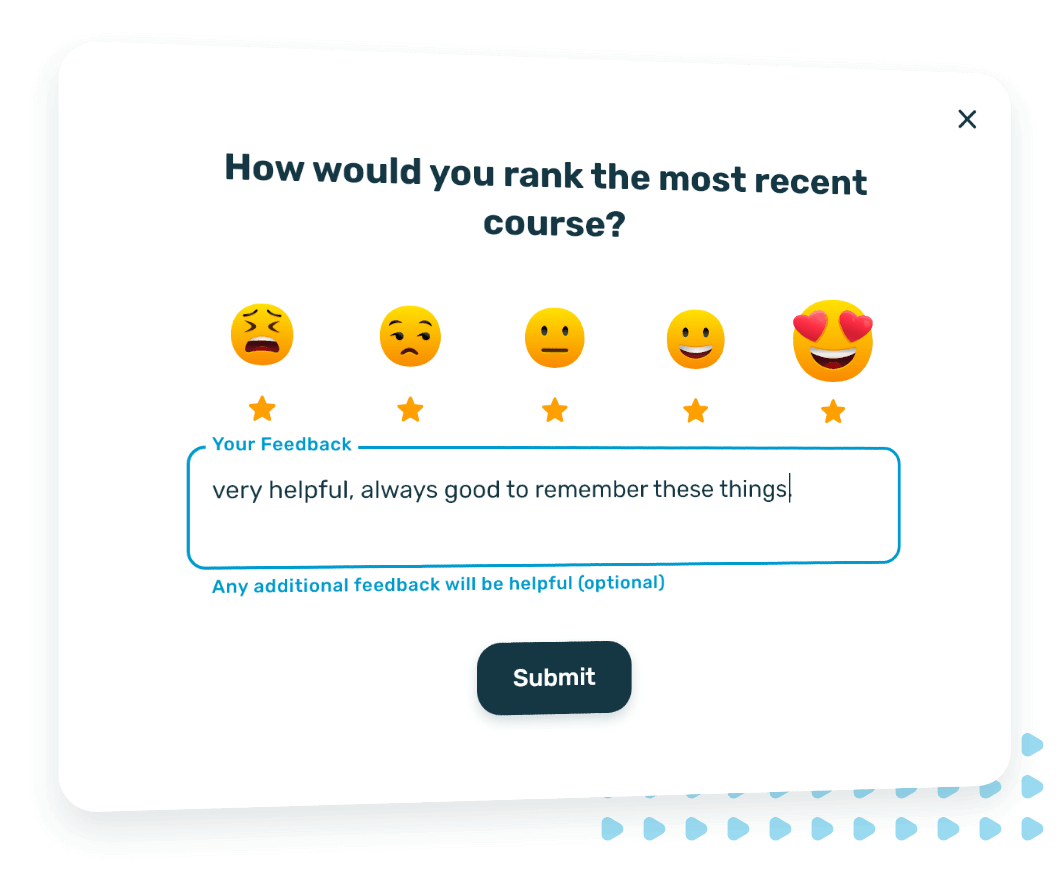 As an admin, you will be able to visualize your learner's progress of the cybersecurity awareness exercises individually, by department, or as a company overall with our easy-to-read dashboard in the Admin Console.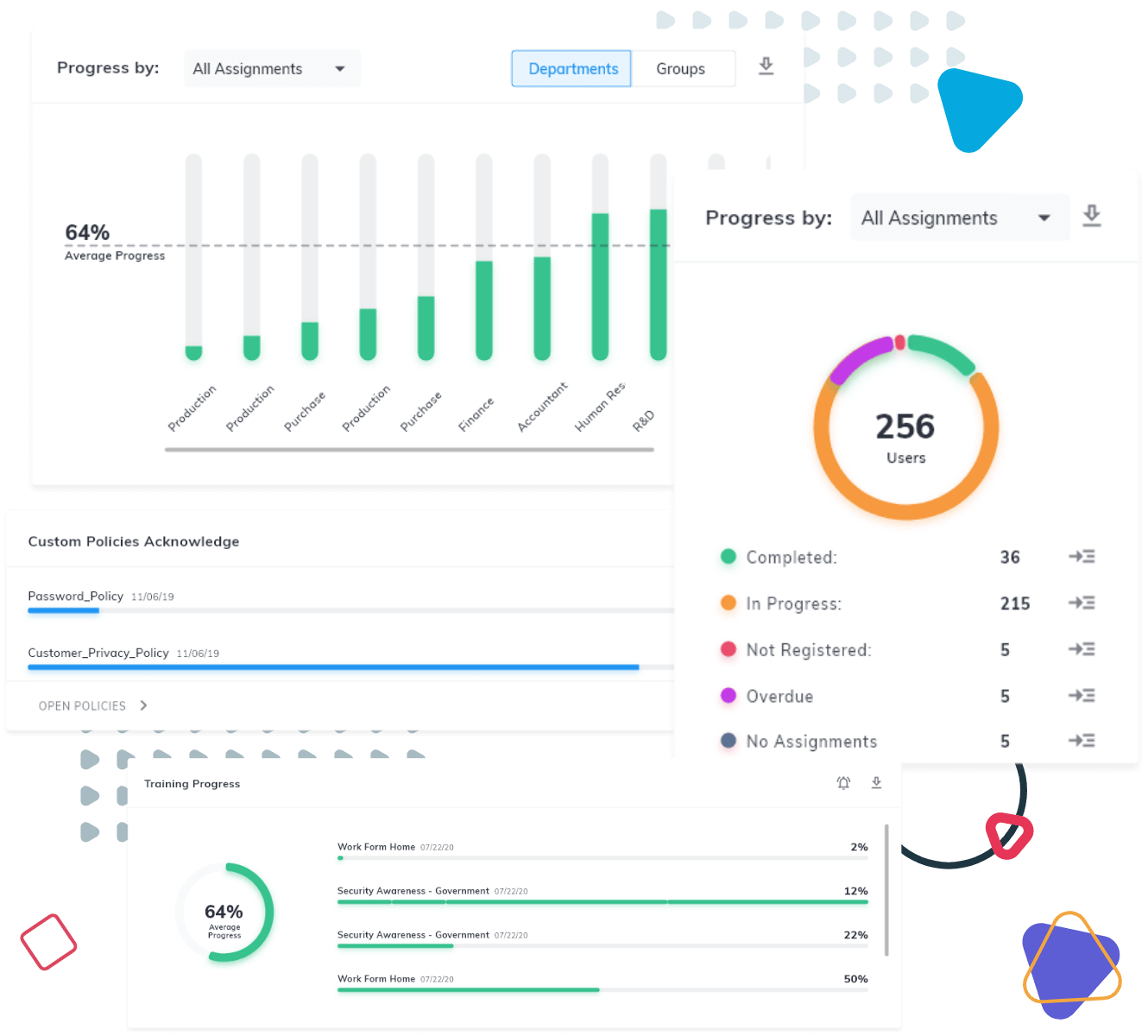 Our People Love Us
We help people #staywizer online with shareable content, short training videos, and effective phishing simulations. See for yourself how we're making a real impact on security culture at work and at home.
Frequently Asked Questions
Can learners skip ahead and answer quizzes without viewing the required training videos?
No. In order to progress through the learning path, each security awareness exercise must be completed in its entirety before the next learning video is unlocked. Certificates are only issued once all videos and quizzes have been completed.
Are the employee reviews only a star rating or does it also allow for open-ended comments?
The employee reviews allow users to rate the training using a 5-star scale as well as provides an opportunity for employees to write freely their thoughts providing you qualitative insights. Additionally, in the Admin Console you will be able to see which training specifically is being reviewed.
Have more questions? Please contact us at:
affiliates@wizer-training.com