#3: Update Computer & Mobile Devices
Another basic step that can immediately upgrade the security of your online digital life is ensuring your computer and mobile devices are regularly updated. The good news is most devices and apps can be set to do this automatically.
Well done on enabling MFA on your accounts! (If you missed that step, check it out here).
Now let's talk about keeping your devices updated.
What is a device update?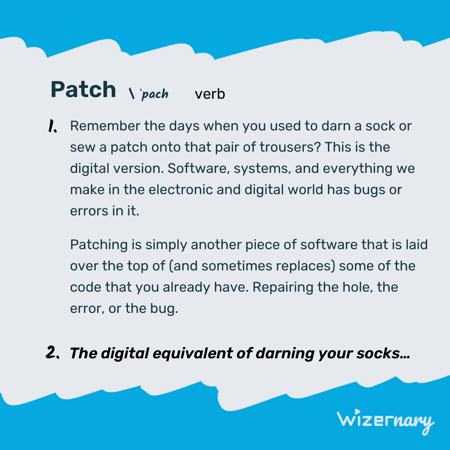 Manufacturers and software providers regularly issue fixes and improvements to their systems. When these are issued, that means it is time to update the device or application (also known as patching) - this even includes internet browsers! Some of the fixes include security issues that have been strengthened which is good news for you.
Keeping your devices and software apps updated (aka patched) is important because cyber criminals take note of old vulnerabilities and actively use those security 'holes' to attack those devices still using older, unpatched systems.
Follow the steps below to ensure your device and apps are updated regularly!
1. Take inventory of the apps on your mobile phone and computer
Each app provides access to you and your data to some degree, so for anything that isn't used or needed any longer, simply uninstall them from your device. However, be aware that some apps on your phone may be removed but they continue to access your data.
As the short walkthrough below shows, it's important to also check the Phone/Device Settings to see what is still active and make sure it matches with only the apps you want.
2. Turn on automatic updates for your phone
Both Android and Apple provide options to turn on automatic updates.
How to Update All Android Apps Automatically
1. Open the Google Play Store App
2. At the top right, select the profile icon
3. Go to Settings > Network Preferences > Auto-update apps
4. Select to update over any network using WiFi or mobile data or WiFi only. (Google does note that if an account on your device has a sign-in error, then apps may not be automatically updated).
For a Chromebook, follow Google's guide here.
How to Update Apps for iPhone
1. Go to phone Settings > General > Software Update > Automatic Updates
2. Turn on Download iOS Updates and Install iOS Updates.
Whenever an update is available, iPhone will download and install them overnight over WiFi. You should receive notifications before updates are installed. This is for version iOS15. For older versions, find the steps here.
3. Turn on automatic updates for your Computer
How to Update Windows
By default, Windows has updates set to automatically download and install any security and other important updates. However, if this was adjusted or turned off, the Security Center will provide recommendations.
To find the Security Center, go to Start > Update & Security > Windows Update
There are two options for enabling Automatic Updates if they were turned off previously. The first is "Fix it for me" and the second is "Let me fix it myself". Read more about each here.
How to Update macOS
macOS also automatically installs certain background updates for security updates as well as system data files. Apple Support notes that these don't cause your computer to restart, but some only take effect after a restart.
To check this is still enabled, go to System Preferences > Software Update, then click Advanced. Check that "Install system data files and security updates" is turned on.

Keeping your devices updated adds one more layer of protection from ransomware attacks as well as the video below outlines.
4. Keep your internet browser updated
Whether you browse the web with Google Chrome, Safari, Firefox or other option, occassionally, they too will need updates.
Google Chrome
Updates typically happen in the background and update automatically when you close and reopen the browser, however, if you're like many you may not have done that in a while. If so, then you'll notice a colored icon in the top right corner of the browser. Its color indicates how long ago an update was made available alerting you to the urgency to update:
Green: Update was recently released less than 2 days ago
Yellow: Update has been available for at least 4 days
Red: Update has been available for a week or longer
Google makes it easy to update Chrome. Simply click the icon and relaunch. Any tabs open will close and reopen automatically after a few seconds.
Safari
The most up-to-date version of Safari is included with the latest version of macOS. If you want to check you have the latest version installed, visit Apple support.
To check for browser updates on macOS, iOS, or iPadOS, from the Apple menu, choose System Preferences.
Then select "Software Update". There is an option to select "Automatically keep my Mac up to date".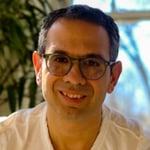 Gabriel Friedlander
I founded Wizer in early 2019 with a mission to make basic security awareness training free for everyone. Since then Wizer has been rapidly growing with over 20K+ organizations across 50 countries who use Wizer. In 2020 we partnered with several local counties to offer free Citizen Training. We believe that in this day and age, security awareness should be a basic life skill.