So your passwords are secured, your MFA is turned on, your computer and mobile devices are updated, your digital life is completely backed up and your social media is protected. You are almost done!
In this last step in Cyber Security 101, we discuss common scams. You might be thinking, "I'm too smart to fall for a scam" and you might be right in that you are smart. But scammers are trying new, often very sophisticated methods to trick you all the time. Knowing what signs to look for may help you avoid becoming a victim.
The Fake Website Scam
Have you ever accidentally mistyped the name of a website and ended up on a real website anyway? This is probably the easiest one cyber criminals rely on since it is so easy for all of us to make this mistake. Here's how it works:
You're trying to contact the Geek Squad from Best Buy and visit their site by typing "www.betsbuy.com."You see the Best Buy logo, find the support number and call…and now they got you.
See, You went to BetsBuy instead of BestBuy and landed on a site owned and made to look like the real site by cyber criminals. They have a support number for Geek Squad but it's not really going to Geek Squad. It's going to a cyber criminal ready to offer you fake support. All you need to do is give him access to your computer and a credit card!
The Phone Call Scam
In this common scam, the scammers actually call YOU! Now that pretty much most of the population has cell phones, cyber criminals have started targeting you with a phone call. Just because your number may not be published, doesn't mean you won't get a call. These cyber criminals have auto dialers that dial numbers at random and people are on standby waiting for anyone to answer. When you do, they claim they are from "The Apple Care Team" and they received an alert that your cell phone or computer is infected. They offer to help and if you take them up on it, they got you.
So what do you do? Hang up and call back using the number from a verified source, such as their official website. If it's a friend or family member, use the number you have saved in your contact list.
Want more tips? Watch the video below to avoid being a victim of a phone call scam.
The Verification Code Scam
Scammers love to pretend to be someone trying to help us when in reality they are working to trick us. While verification scams aren't new, they have drastically increased as a favorite scam by cyber criminals as it's an easy way to trick us into giving them a verification code that resets our password to an account.
Take Joe. Joe was at home one evening making dinner with his kids when he received a phone call from AT&T Fraud Division. They inform him of suspicious activity on his account and that someone was trying to purchase two new iPhones. Joe asked them to cancel the transaction which they said in order to do they would need him to verify his identity. They sent Joe a code that he had to read back to them, which he did. Well, guess what? Joe got scammed from a verification code scam.
Watch the full story below to find out how the scammers tricked Joe!
Bottom line: an unrequested verification code is a flashing neon sign saying someone is trying to access your account! This is probably because the password you are using was re-used on another website which had a data breach. Whatever the situation,your username and password are more than likely compromised. Which means it's time to log into your account and change your password to something strong and complex.
Learn what to look for and how to better protect yourself from these types of attacks with more tips below.
The Dating Scam
Roses are red, violets are blue, romance scammers are out to get you!
You may be looking for L-O-V-E. But that comes with the F-A-K-Es. That's right - dating scammers. We can't guarantee you much in life but if you're using dating apps, social media or any other platform to connect, wepromiseyou'll encounter a scammer.And before you think this just happens to women, hear this: men are actuallyway more oftenscammed than their female counterparts.
So how can you tell if your cyber sweetheart is swindling you? Watch this video for the most common romance scam red flags.
Dating is hard enough. Here are 5 tips to avoid romance scammers, so that you can actually find the one.
Evaluate your online presence
The more you share, the more scammers know about you…and how to lure you.Go slow
Who doesn't love love? But this is the internet - where you can be whoever, wherever, whenever. Steady the pace and be sure to vet your new heartthrob.
Google, google, google
Start by searching their name and any information they provided you about them. Second, do a reverse search of their profile picture (and any pictures they have sent you). Google will show you where it pops up online. NOTE: Scammers are getting pretty savvy and can send computer generated images that bypass reverse search. That's why it's always best to….
Set up a video chat ASAP
All you need to know if a person is real or fake is by seeing their face. If they seem dodgy about hopping on a call, they're likely a scammer.
Never send money to anyone you haven't met
No matter how bad they make the situation seem, do not give them money, send them gifts, buy them gift cards or provide your financial information.EVER!
The Employment Scam
We all know the painstaking process of finding a job. It's time consuming and it takes a lot of rewriting your resume and cover letter to match a job description, filling out online applications, waiting for phone calls, trying to schedule interviews….the list goes on.
But you know that feeling you get when receive an email or a phone call regarding one of your many resumes you've submitted? "FINALLY," you think, "I FINALLY got someone to reach back out, this could be the job I've been waiting for! I'm so excited!"You desperately want something. You have been working hard to get it. You're going to jump at the chance to respond to a potential employer. You are vulnerable and cyber criminals rely on it!
Think about it, when you are job hunting you are sharing personal details with complete strangers. You may be opening attachments, filling out forms or even sharing your bank account info.They can post a job and use the personal information candidates share with them to steal their identity, or send candidates infected documents to their business or personal account.
There is no better time for a cyber criminal than when someone is out of work and filling out tons of job applications!
Wondering how to tell if it's a job scam? Here are 5 signs that job is a scam.
Request for Financial Information
Once you've been hired, you'll of course need to provide your bank account details to get paid. But if hiring manager asks for information, like your bank account routing number or credit card information, during the interview process, you should immediately recognize it as a red flag.
Request for Payment
If an employer is asking you to pay an upfront cost for any reason, such as a recruiter fee or background check, you should be VERY suspicious. You should also be wary of any job-placement firm that requests money. Most legitimate placement services require employers to pay a fee, but never the employees.
Request to Deposit a Check and Return Some of the Money
The good ole check scam. Scammers trying the fake check scam might send you a check to help you buy supplies for the job. In this scam, the check will be for more money than you actually need, and the scammer will ask you to return the unused portion. The problem is the check will never actually clear and the "overpayment" that you sent back is now out-of-pocket.
Learn more about how this works by watching the video above!
Request for Sensitive Personal Information
Many legit employers will ask you to provide your social security number at some point in the hiring process to do a background check and ensure that you are legally able to work in the country. However, the earlier you're asked to give this information, the more likely it is you're being scammed. Writing your social security number on tax paperwork after accepting a job is completely safe. But sharing this highly personal information on your initial application is a major red flag.
Use of Suspicious Email Addresses
Hiring managers send you emails from their business addresses, not from a personal account like Gmail. If someone is claiming to be a hiring manager at Walmart but not emailing you from an "@walmart.com" email address, that's a pretty big red flag.
Too Good to Be True
If the job promises an extreme salary for a little amount of work, an entry level position or just way above of industry standards, then it's almost guaranteed to be a scam. Cyber criminals often try to lure people in by promising opportunities that seem too good to be true because that's exactly what they are.
The Gift Card Scam
Ahhh gift cards, the easy, no hassle way to give a gift...and an easy way to take. About one in four people who report losing money to scams say it happened when a cyber criminal tricked them into buying gift cards.
Scammers love gift cards because they are easy for people to find and buy, and they have fewer protections for those buying them. Scammers can get quick cash with an irreversible transaction and remain anonymous. It's a win-win!
Here's how the gift card scam works:
You receive a call from someone impersonating a well-known business, such as Amazon or Apple, or government authority, like the IRS or Social Security Administration. (They have also been known to pretend to be a love interest, employer, sweepstakes or lottery company, or even family member in trouble.)
They spin some story - they might threaten to freeze your bank account and tell you that you must buy gift cards to avoid arrest or to keep access to your money in your bank account.
From there, they send you to several store locations to make multiple purchases, and have you stay on the phone with them the entire time. This is so you don't call someone who might help or to coach you on what to say if a cashier asks questions.
After you purchased the gift cards, they will ask you to take a picture of the gift cards and/or giving them the numbers on the back of a gift card.
If anyone demands to be paid with a gift card, it's a scam. Simple as that. No company, government entity, bank or business will EVER ask you to pay with a gift card. Gift cards are for gifts, not for payments.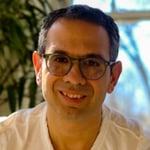 Gabriel Friedlander
I founded Wizer in early 2019 with a mission to make basic security awareness training free for everyone. Since then Wizer has been rapidly growing with over 20K+ organizations across 50 countries who use Wizer. In 2020 we partnered with several local counties to offer free Citizen Training. We believe that in this day and age, security awareness should be a basic life skill.