SAM Community Highlights
Ava Woods - Fleegal
Global Security Awareness Leader, MBA, SSAP, Prosci®, CISSP
Ava Woods-Fleegal brings her expertise from working as a security awareness leader across industries including defense, tech, and finance in companies ranging from 5,000-200K globally. Ava is experienced in developing and scaling positive awareness training programs to help drive behavior change and nurture a strong security culture mindset.
Communicating the Value of Your Security Awareness Program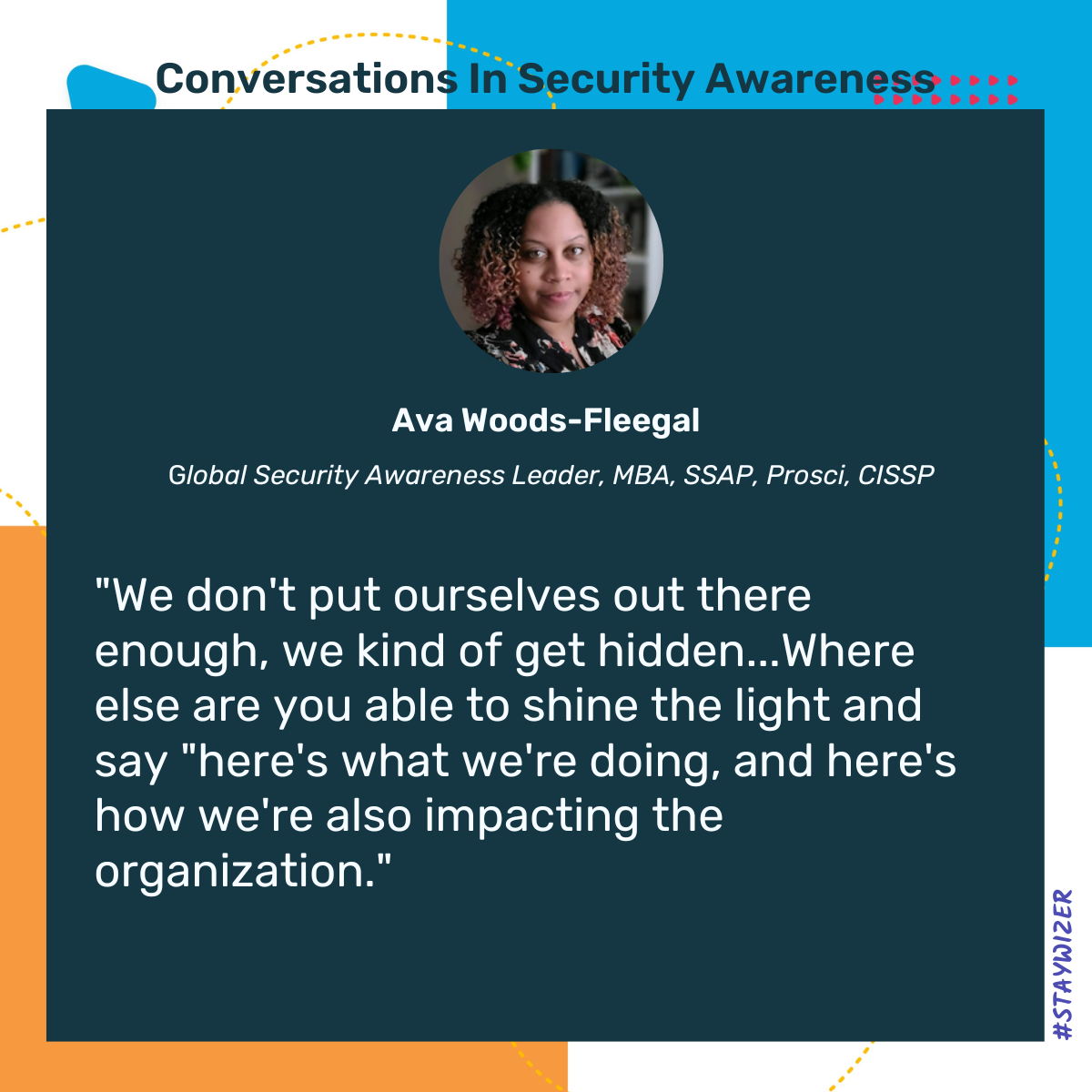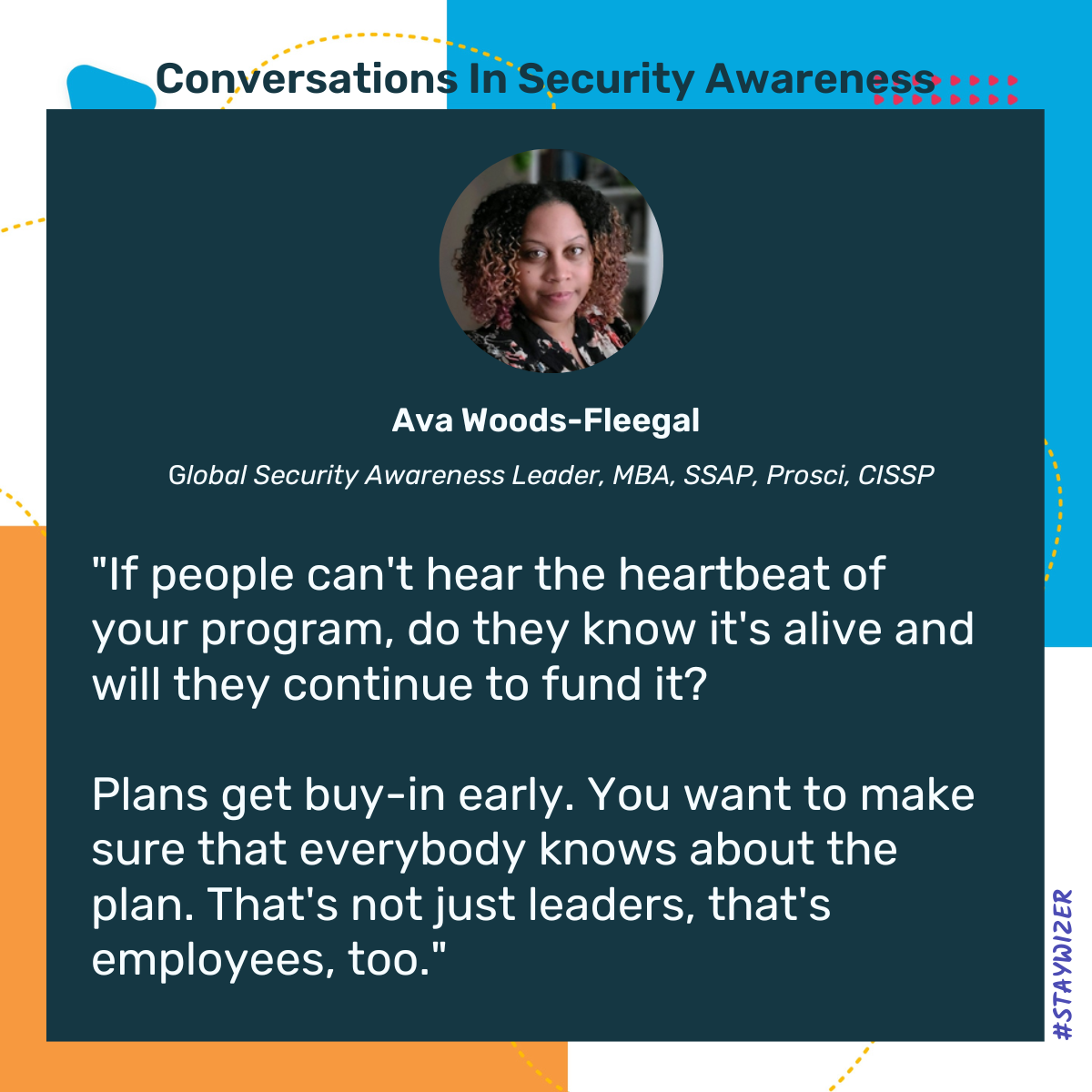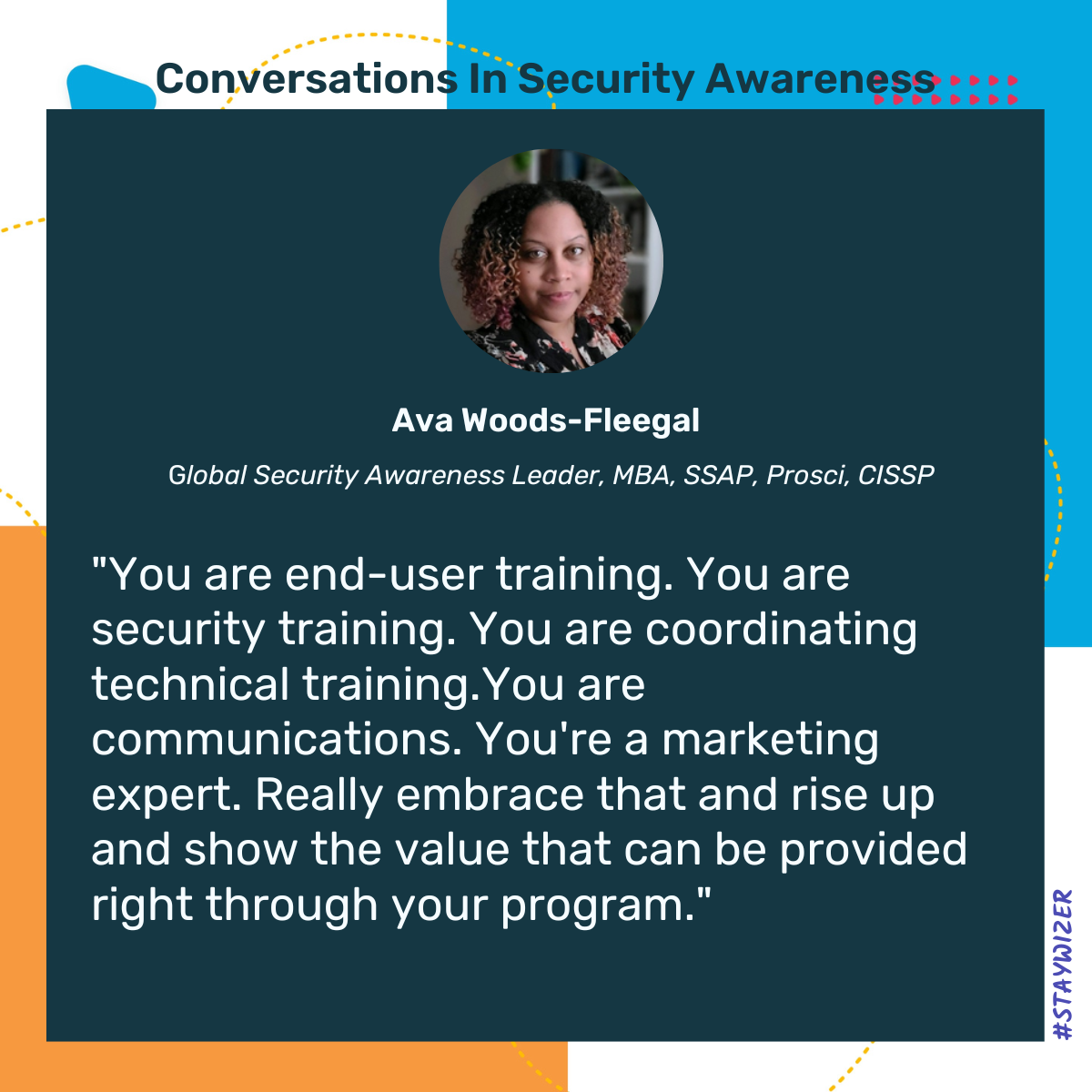 Learn More
The full conversation is linked below as well as other topics to explore and learn from Ava.