LinkedIn...Twitter...Reddit...All of these social sites have many great discussions in the Cyber Security Community...however, they hardly reach the everyday person. The problem has now been solved!
Introducing Wizer Stories, a new approach to sharing relevant and relatable content for the everyday person from one easy location. Every day, we hand pick stories from social media sites on how to avoid getting scammed and we share those stories with your employees within the Wizer App.
These are stories that are relatable to the everyday person, like how someone fell for a job scam and how to avoid it.
Employee App View
Wizer Stories can be seen right from the Employee App underneath the mandatory training a user see's on their dashboard right when they log in!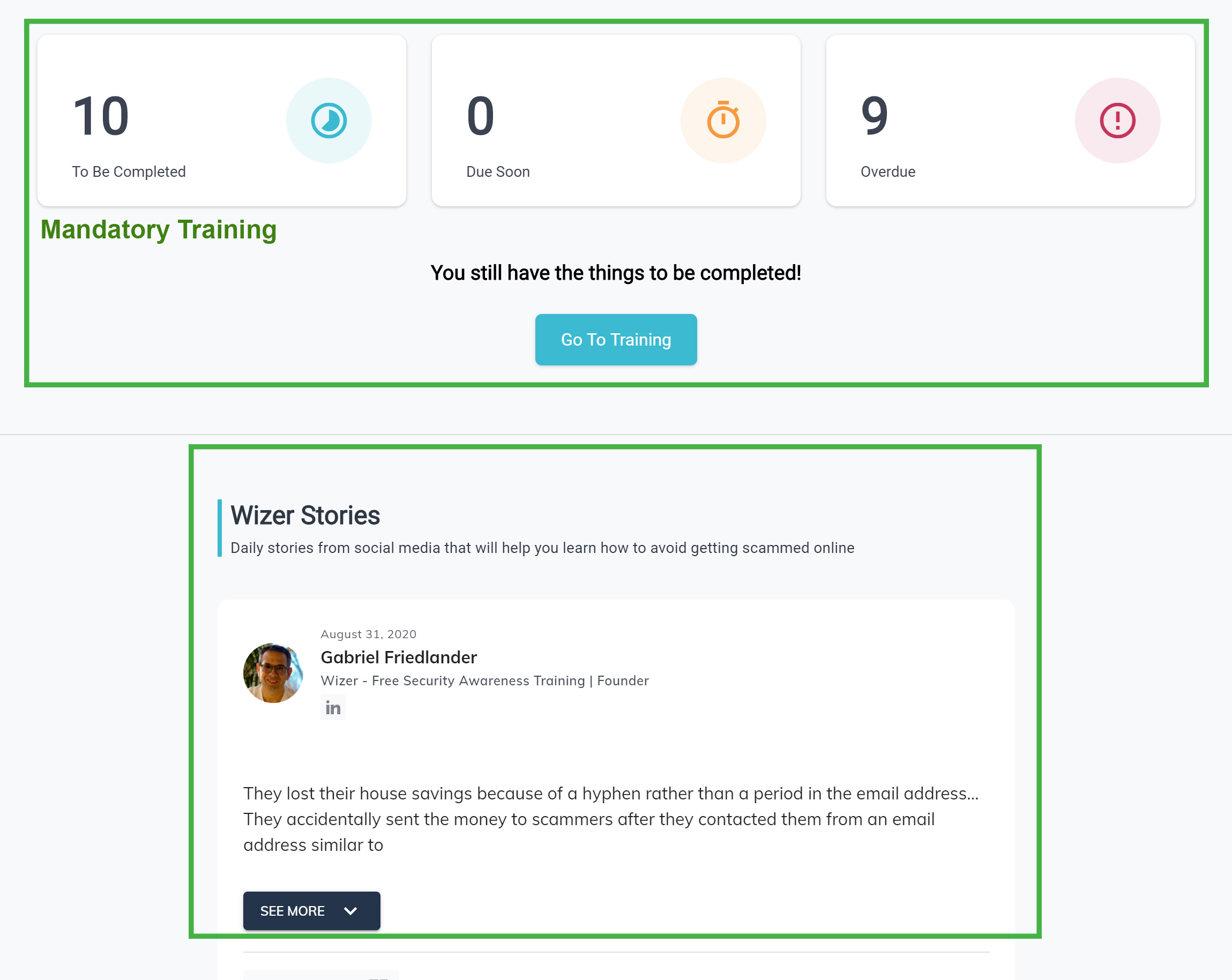 admin App View
One of the best parts? You are in control of the stories that your employees see all from your Admin Console. All you need to do is toggle the switch each story "off" or "on." It's THAT easy!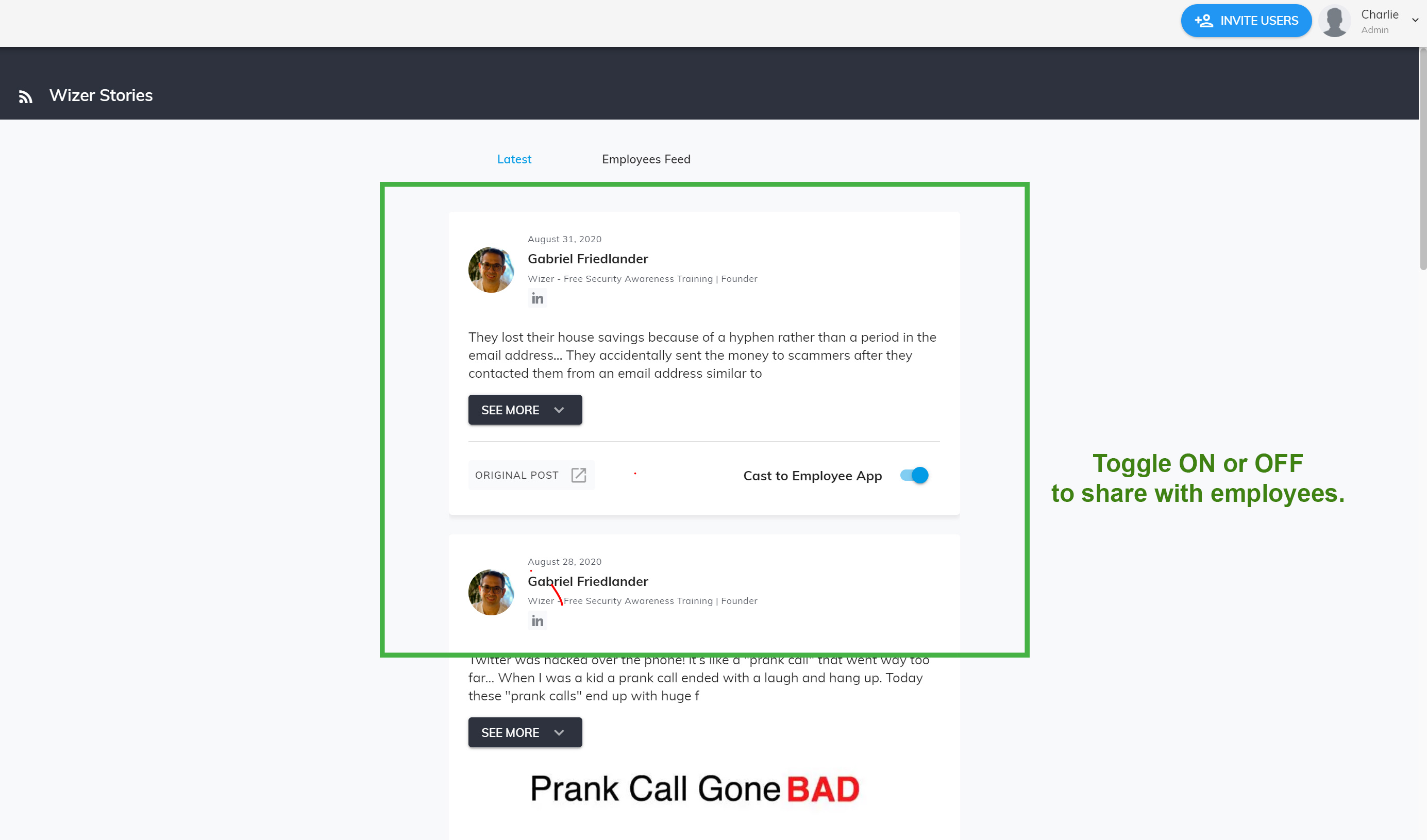 Wizer is committed to building community in an effort to spread Security Awareness so people can be safe in their digital worlds.
See It In Action!