Say what? That's right...Wizer has taken it's ever so popular Security Awareness Training and updated it with all new, relatable, and hottest security awareness content just for YOU!

So...what's so great about it anyway?
It's About All Of Us
Most Security Awareness Training solely focuses on keeping a company safe but at Wizer, we understand that the people that make the company and their behavior is the most important. Afterall, they ARE your first line of defense against cyber attacks. Cater to the people, change their behavior, and the company is safer! Everyone is happy!
To accomplish this, we have remastered our Security Awareness Training to keep your employees engaged and aware. Take a look!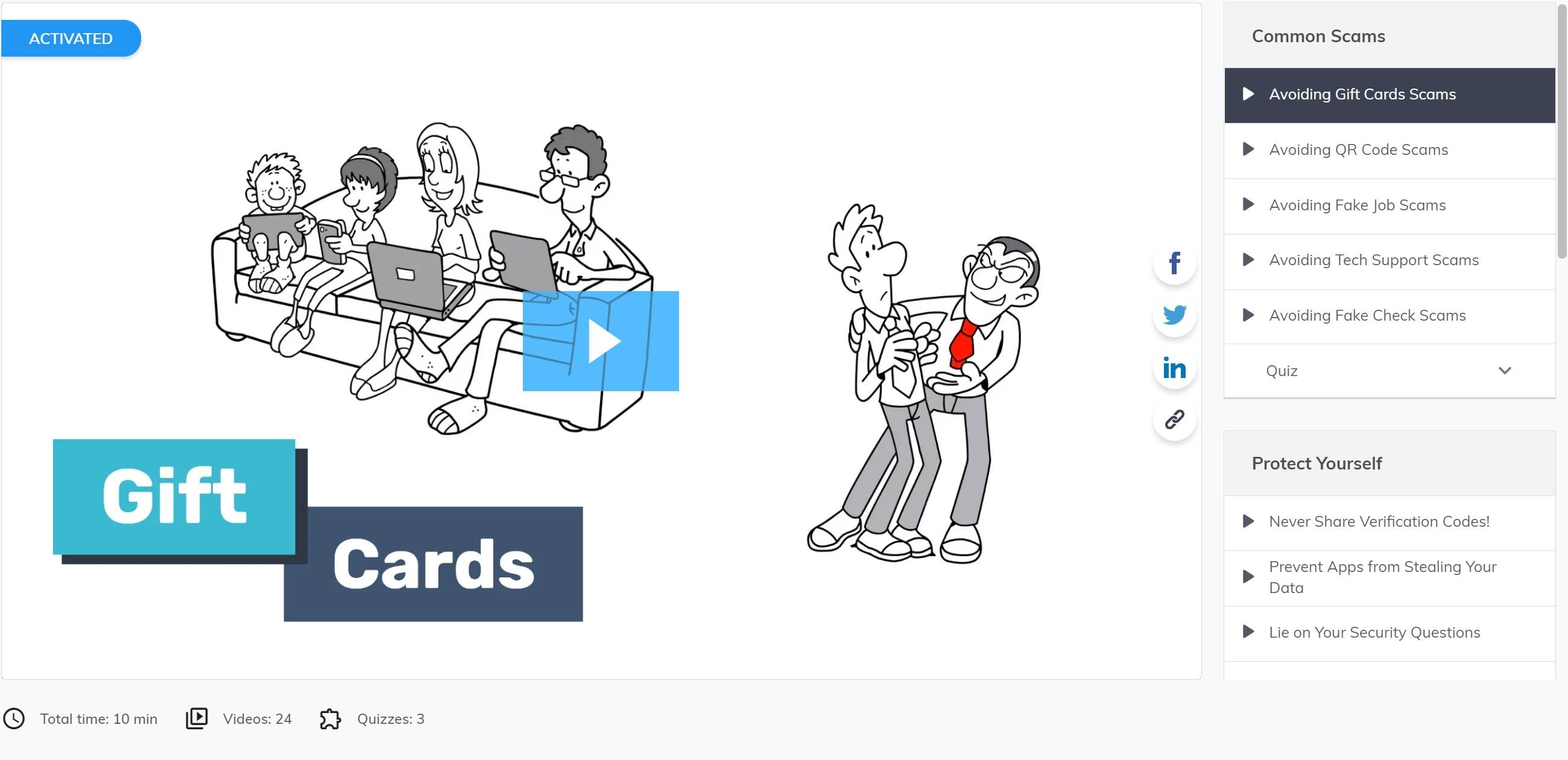 ---
What's included In This Training?
We've selected the hottest cyber security topics to raise Security Awareness for you and your employees at work and at home. Here's the list...
Common Scams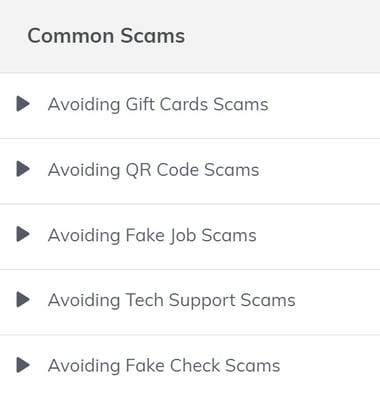 Training starts with understanding the most common scams that are targeting all of us.
QR Code Scams are becoming more relevant as people are dining out more during the pandemic. Restaurants are using the codes so that patrons don't have to touch the menus.

With many people working from home, Tech Support Scams are becoming more advanced and popular again.

Gift Cards? No way would someone ever ask you to purchase gift cards with your own money yet people are getting scammed by emails that ask them to do just that!
PROTECT YOURSELF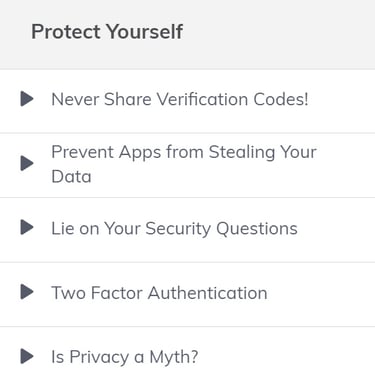 Providing training that caters to your employees' personal lives lets them know you care. Of course they want to protect themselves. In turn, they will gain the understanding and start thinking of protecting their company while changing their behaviors!
Two Factor Authentication may seem like a big pain to some people but it exists for a reason. Here, your employees can understand the reasons behind it and make sure their accounts are secure.
Criminals are blindly targeting accounts and resetting the password and then calling unsuspecting victims claiming to be the company while asking them to verify the "code they just sent." It's way too easy to get caught up in this one which is why we've added training on Verification Codes.

PROTECT YOUR COMPANY

Once your employees understand common scams and how to protect themselves, they are ready to Protect the Company.
Phishing Attacks are the most common way a company or employee gets compromised! Phishing emails are looking more legit every day so it's important to understand what to look out for.
Wire Fraud, or BEC attacks, happen far too often. In our videos, we explain what it is and how to avoid it.
Everyone's favorite topic, Choosing Strong Passwords...It's definitely something that employees cringe when they even hear about it. However, we've created a short video and have a great idea on how they can create a strong password that is really easy to remember!
Download our
Quick Reference Guide
for more details.
"Must See" Videos
Take a quick look at some of our popular security awareness training videos.
Avoiding QR Codes Scams
Is Privacy A Myth?

Avoiding BEC Attacks
all new quizzes...ready for a challenge?
Get your thinking caps on and get ready for all new questions and scenarios to test your Security Awareness knowledge! We've included three quizzes that cover all of the cyber security topics across three categories which include Common Scams, Protect Yourself, and Protect Your Company.
Head over to the Wizer Admin app and start Security Awareness Remastered today! Oh, and in case you forgot, here is the Quick Reference Guide to the training!
---
Maybe you have a great idea for a new video or would like to give us feedback on these ones. If so, send us an email to community@wizer-training.com.
Looking for training on how to become a pro at using the Wizer Platform? Head over to the Wizer Academy for quick video tutorials that will optimize your experience