You asked for it so our development team made it happen! You can now share Wizer content on Social Media platforms right from the Wizer app in just 3 easy steps! Click here to skip to the 30 second video tutorial!
1. Click the new Video Library feature or the Training option from the Main Menu of the Admin Console.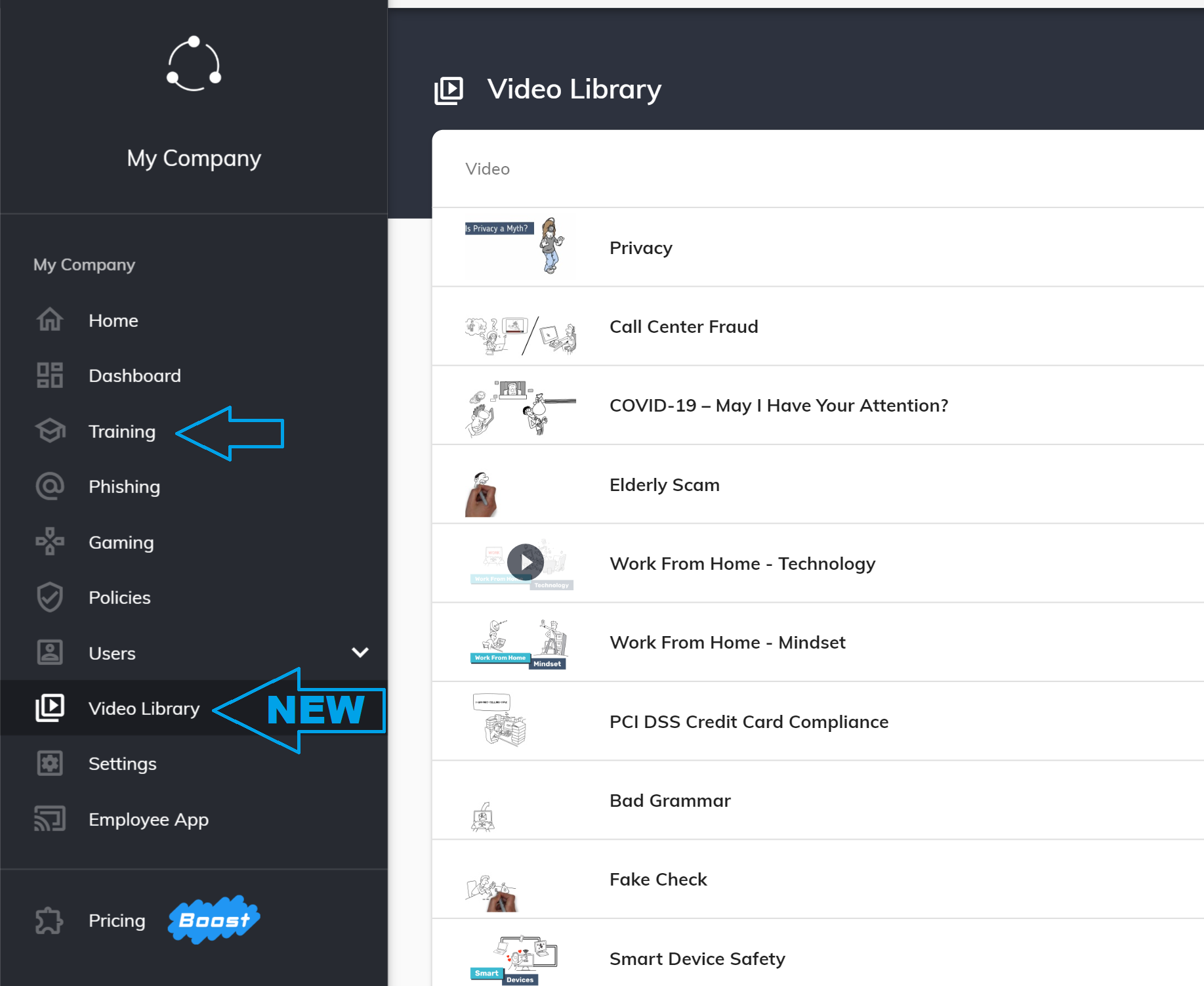 2. Play a really awesome video and look for the social media icons on the right.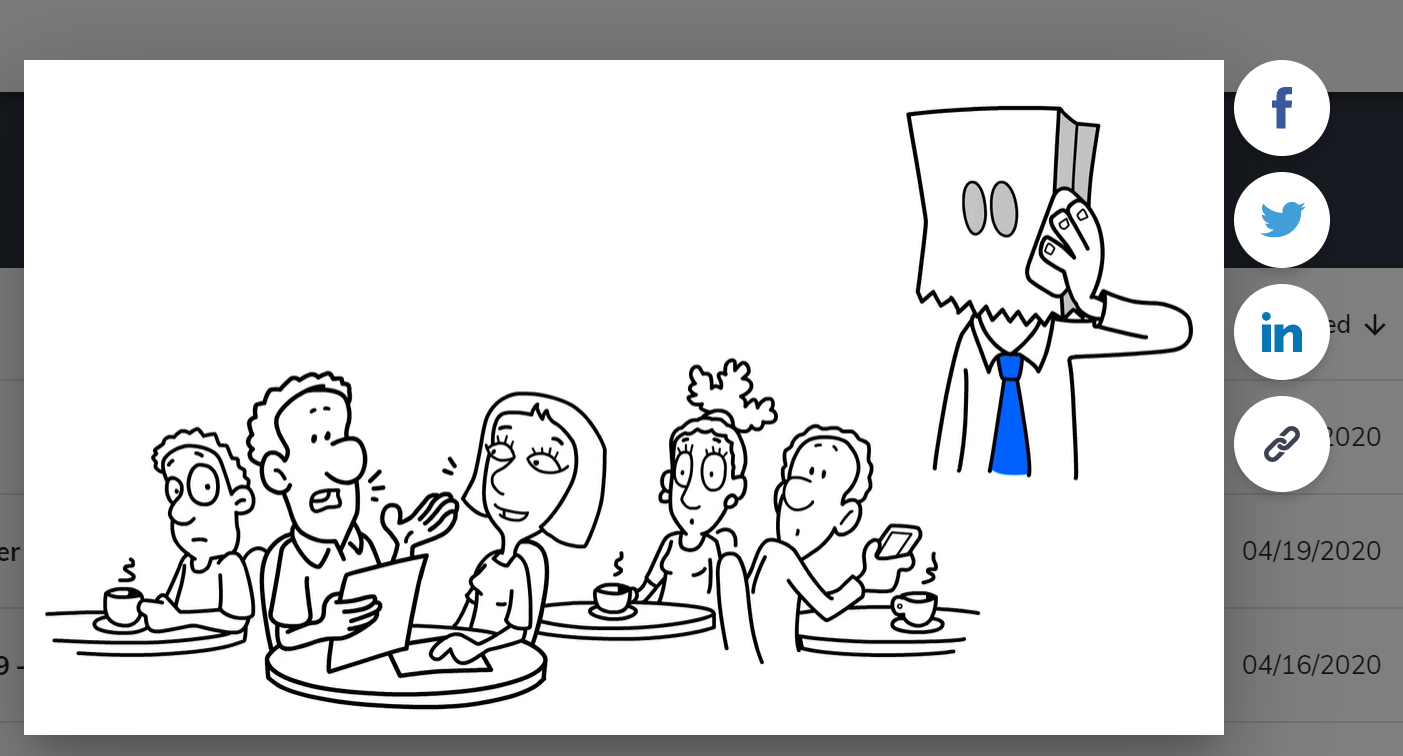 3. Click on the icon you want to create a quick post and share the video to help spread security awareness!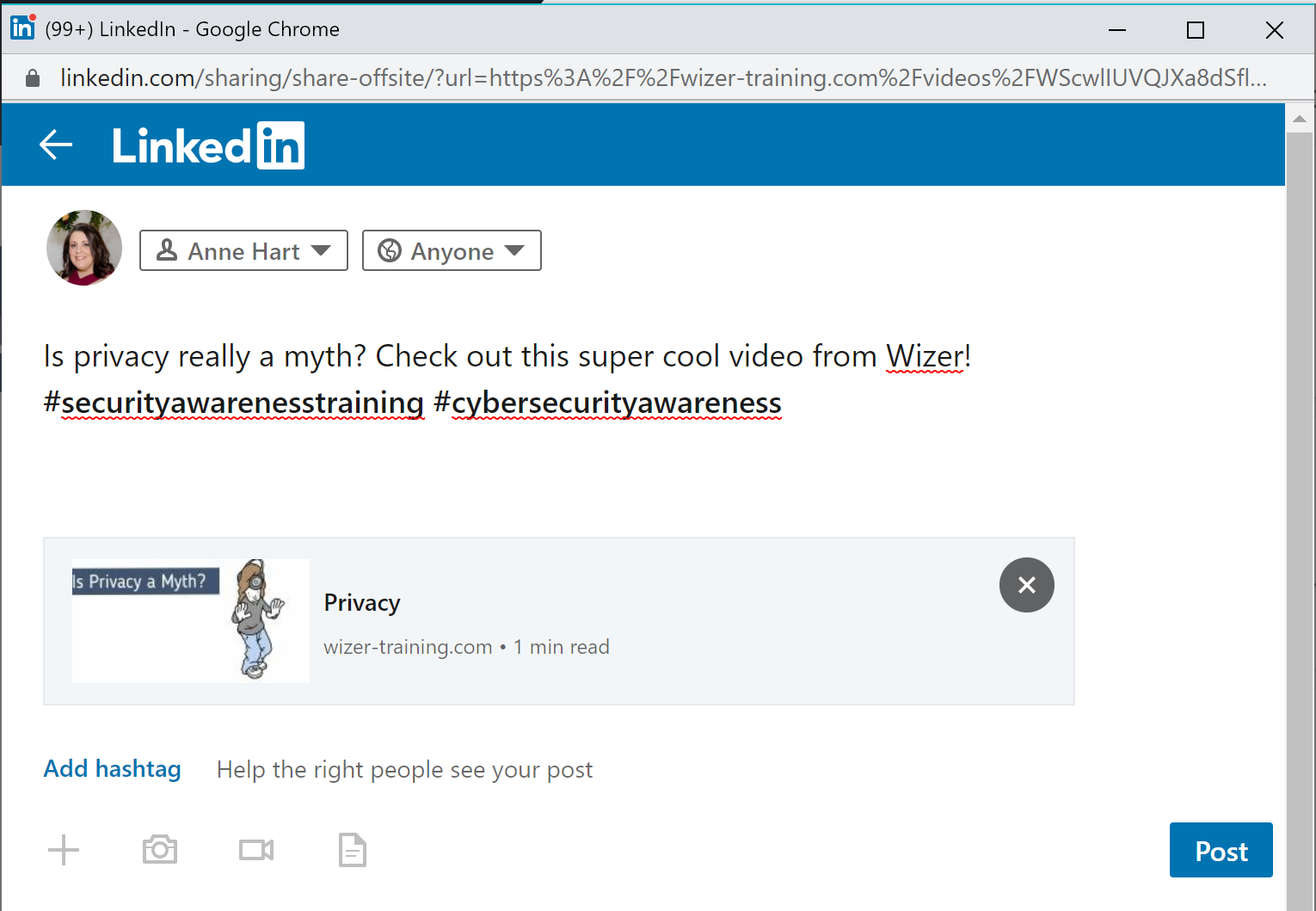 Here's a quick video to show you how!