Wizer offers Recurring and One Time training for you and your employees. So which one do you use and when? How do they work?...and...How are they different? It's simple. Click here to skip to a short explainer video!
Whenever you add training for your employees, your active training will show up under the training menu option. Training is either on or off and you are in control of setting the amount of days due. All of your trainings that are "on" will show up in the One Time or Recurring training sections. Trainings that are "off" are in the More Trainings section.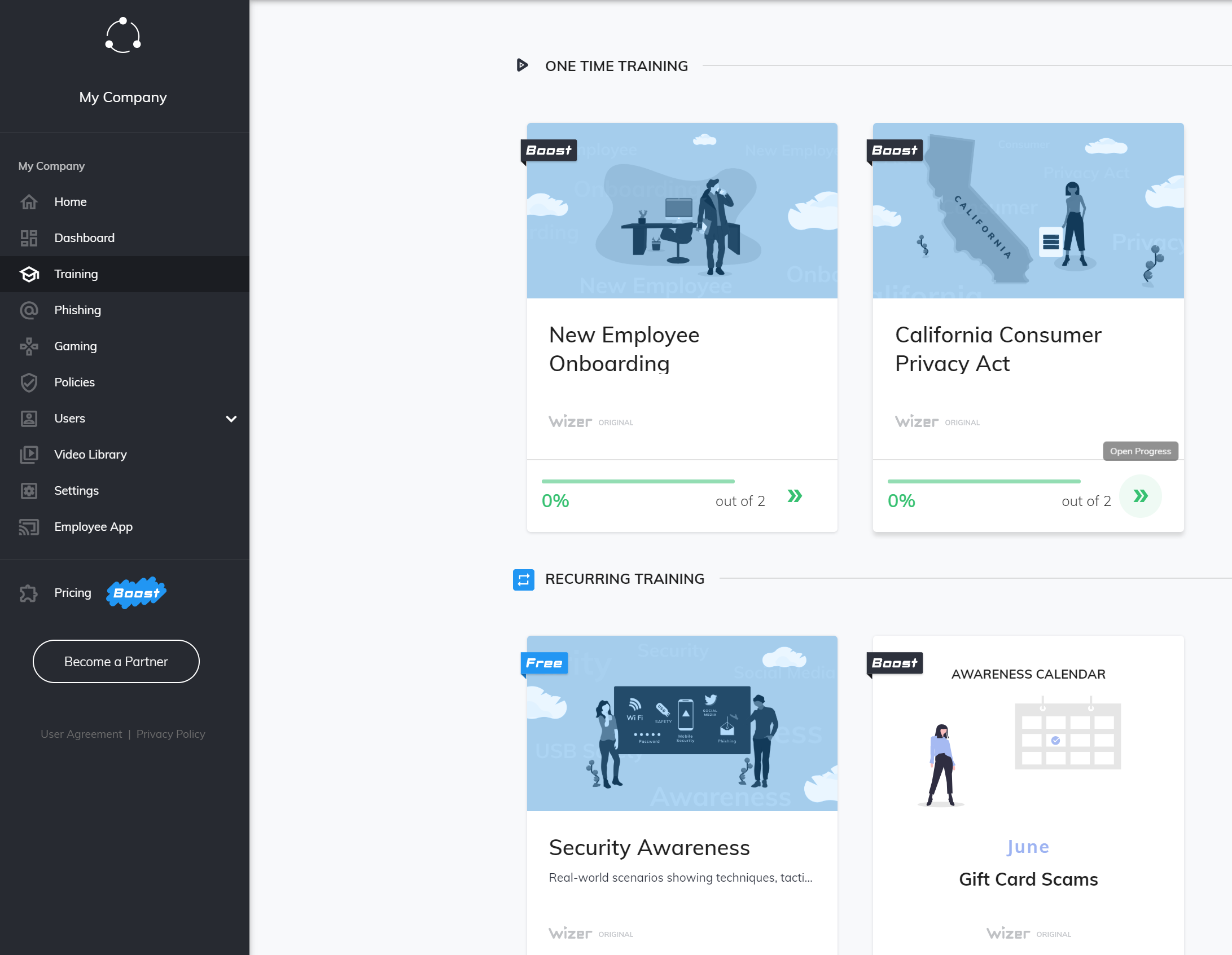 Recurring Training
Recurring Training is great for onboarding new users because there is no need to restart training each time. If you start the training in June, all users will be automatically enrolled, they will have 30 days to complete training, and will automatically be enrolled again next June. If later, Harry is hired, lets say in September, he will automatically be enrolled, will also have 30 days to complete the training and will be enrolled again next September. This stops your new hires from having to complete the training more than one time per year!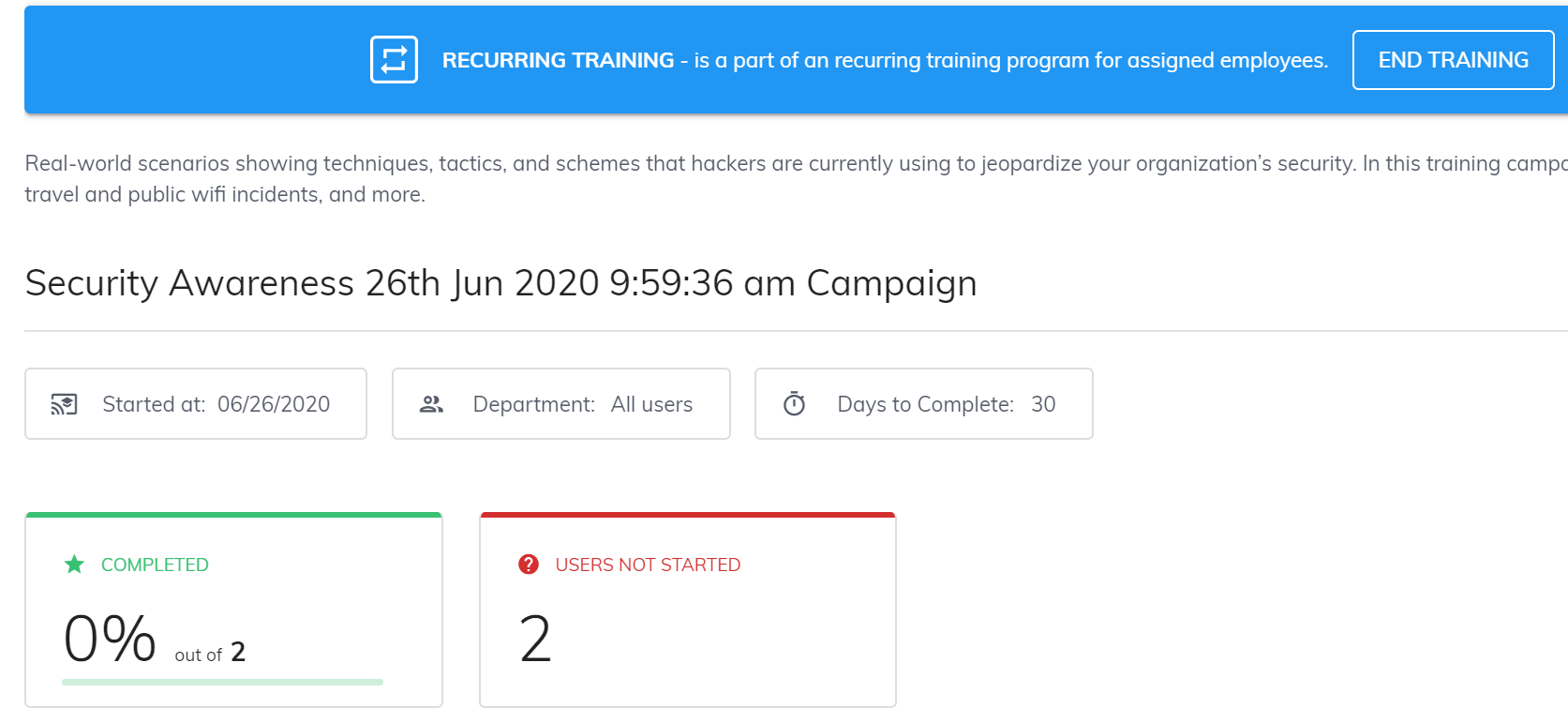 one time Training
One Time Training is assigned and completed once. This type of training can be used as a learning opportunity when assigned to an employee who sayyyy….clicks on phishing emails all the time...If you have any active one time trainings assigned to all users, anyone added after, like Harry, will be assigned the training and will have the same number of days to complete it.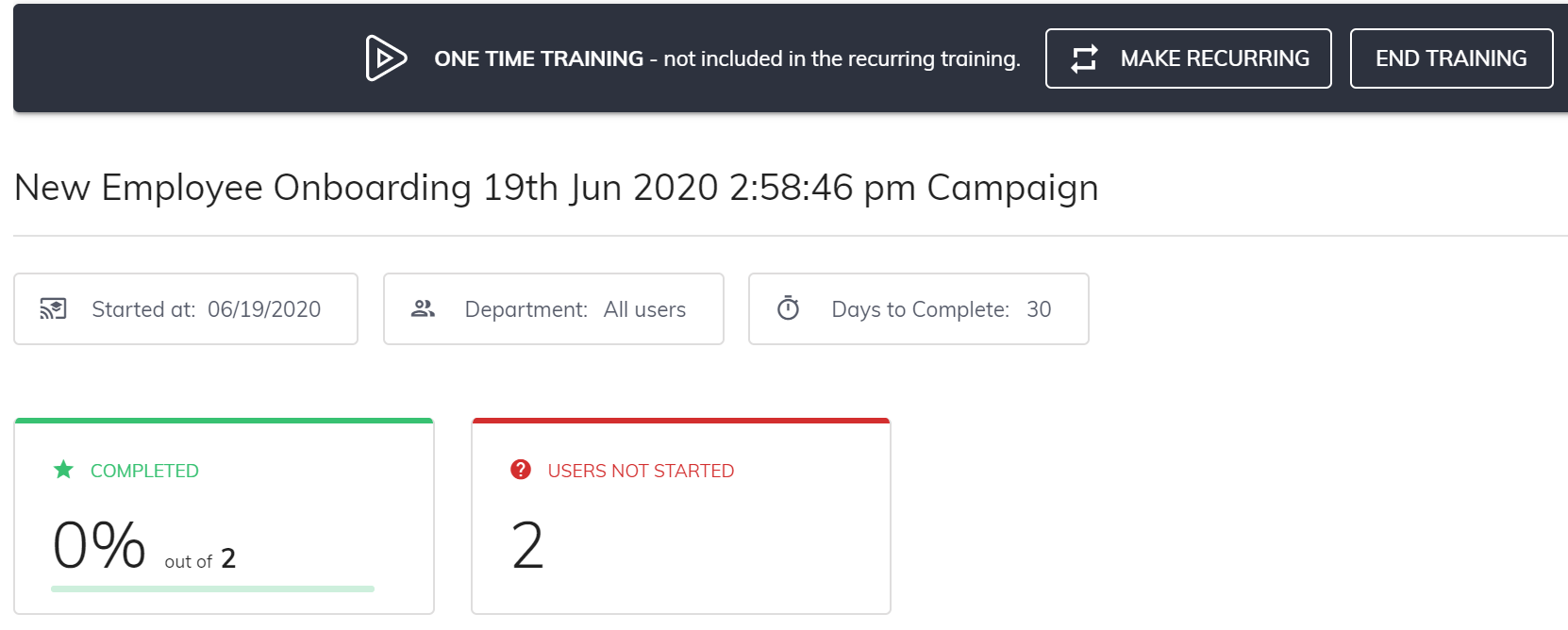 Here's a quick video to show you how!