Creating a campaign is simple and fast! Click on the video for a quick tutorial or follow the instructions below.
1. Click the Start Training button from your homepage or the main menu.



2. Browse through the trainings available and select one. You will see the video count, number of quizzes, and duration of the training. Browse through the Chapter Menu on the right to see the content.
You can also create a Custom Campaign.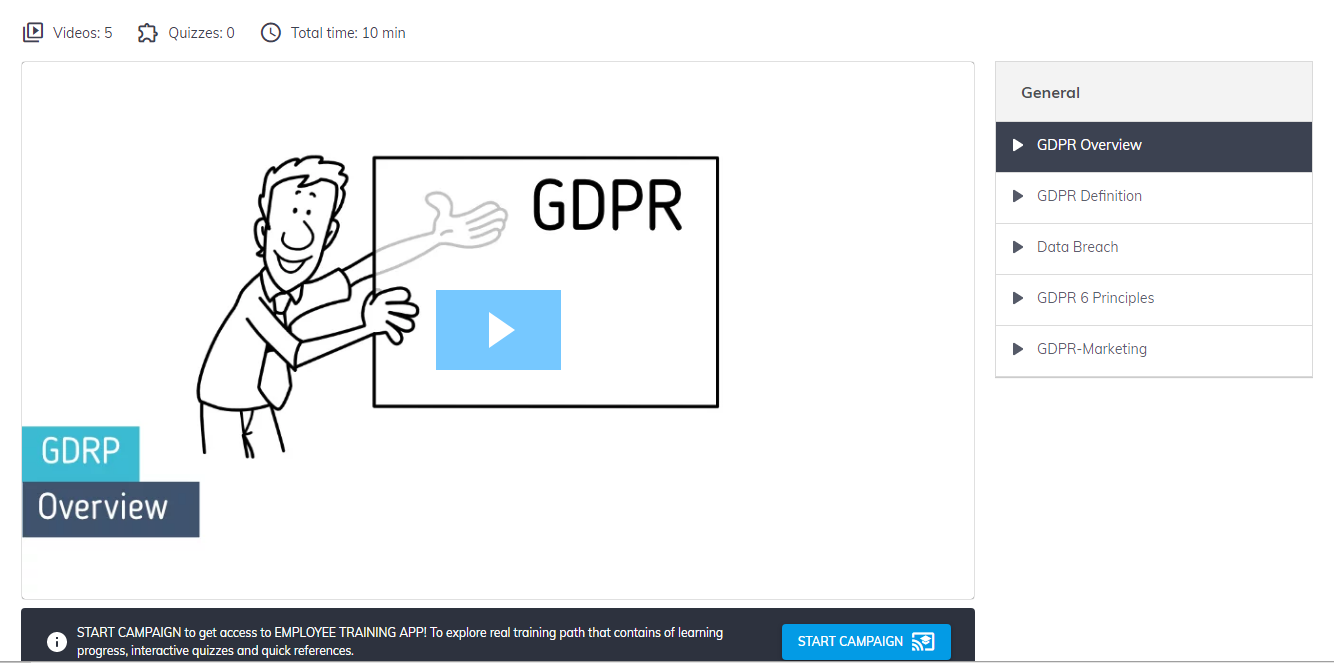 3. Click Start Campaign.

4. Make the selections for your campaign.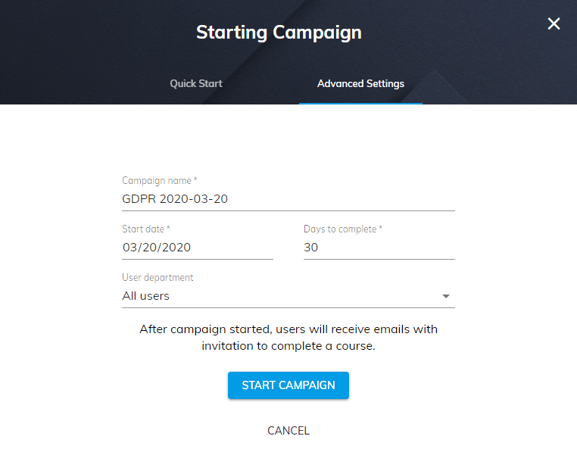 5. Click Start Campaign. A pop up message will appear to let you know

that once you start the campaign, all users selected will receive an email.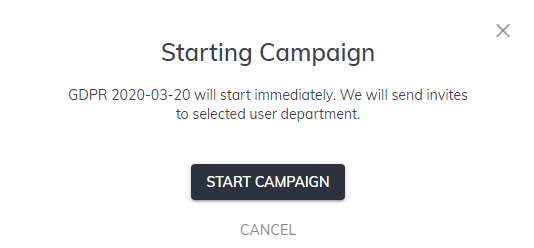 6. Click
Start Campaign
one more time! Your users will receive an email that
they have been enrolled in training and they will be able to see their training in

the employee app.
That's all there is to it!


Frequently asked questions about Campaigns
What happens if when I add a new user?
Your new user will be assigned any training for whichever department they are a part of and they will be given the same amount of time to complete the training as all other users.
Will my users get a reminder if they have not completed training?
Yes, your users will receive a reminder email every time they have not had any activity in any assigned training(s) for three days to ensure that they, and your campaign, are successful.